Auto Insurance in Texas: What You Need to Know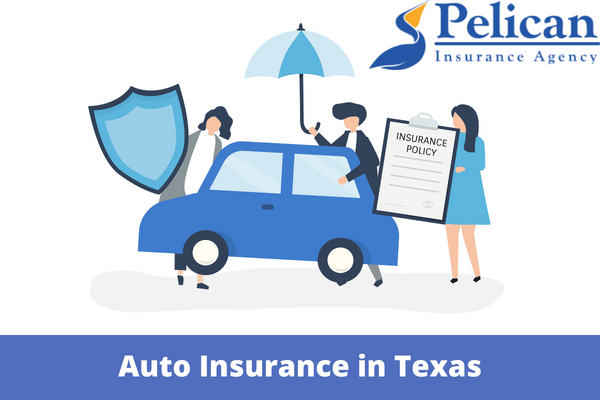 All drivers in Texas must pay for any damages or medical injuries caused by accidents. Drivers typically demonstrate their ability to pay for damages in road accidents by purchasing auto insurance, where they pay a premium in exchange for coverage that exceeds the state minimum. Proof of insurance is among the numerous documents required to register a vehicle in Texas.
Texas Auto Insurance Minimum Requirements
The minimum coverage requirements for auto insurance in Texas are bodily injury and property damage protection. When the policyholder is at fault, the insurance company will pay for the damages up to the policy's limits (either per injured person or per accident). Remember that your insurance provider's policy only covers the expenses of another party; it does not cover your medical bills or the costs of repairing any property damage.
State laws determine the minimum amount of auto insurance required in Texas. Texas drivers must have auto insurance policies that meet the state's minimum requirements, often listed as 30/60/25, which are:
Bodily Injury

– minimum coverage of

$30,000

per person in the other vehicle for personal injury costs and a maximum of

$60,000

per at-fault accident.

Property Damage

– at least

$25,000

in coverage for property damage per accident where you were at fault.
Optional Auto Insurance Coverage In Texas
Although Texas law only requires drivers to carry liability insurance, most insurance companies offer various other useful coverage options that should be considered. Here are some of the more popular options:
Personal Injury Protection (PIP) – covers your and your passengers' medical expenses. However, it also covers non-medical expenses such as lost wages. PIP coverage is included in all Texas auto policies. This is available for up to $2,500 in medical costs for the policyholder's personal injuries sustained in each accident. You must notify the company in writing if you do not wish to have it.
Uninsured/Underinsured Motorist – covers for bodily injury and property damage if you are in an accident caused by an uninsured driver. It comes standard with a $250 deductible. It covers the policyholder's medical and property repair bills if the at-fault driver doesn't have auto insurance (UM) or doesn't have enough insurance to cover them (UIM). UIM will cover any damages that the underinsured driver cannot pay for up to the limits of your policy.
Collision Coverage – is required by your lender when you finance the purchase of a new car. It protects you if your car is damaged while you still owe money. This type of insurance will pay out the lesser of your car's actual value, the amount required to repair or replace it, or the amount listed on the insurance declaration page.
Comprehensive Coverage – is similar to collision coverage in that it covers the cost of repairing or replacing your vehicle in situations other than a collision, such as if it was stolen or damaged by vandalism, hail, or other non-collision events.
Conclusion
All Texas motorists must maintain automobile liability coverage. It is not only required by law but also critical for protecting yourself and your investments. Most motorists would be wise to purchase additional insurance beyond what is mandated by law. Increasing your premiums may prompt you to look around for more affordable options. For your convenience, Pelican Insurance Agency allows clients to compare multiple insurance quotes from leading providers side by side. Call us today for a free quote!