Commercial Insurance Houston TX
Houston Commercial property insurance is utilized to cover any business property. Commercial property protection shields business property from such hazards as fires, burglary, and catastrophic events. An assortment of organizations, including producers, retailers, for-profit organizations, and non-profit associations convey commercial property protection. Get a FREE quote today.
Property to Consider for Commercial Property Insurance:
The building that houses your business, including on the off chance that it is claimed or leased
All office equipment, including PCs, telephone frameworks, and furniture, regardless of whether they're claimed or rented.
Accounting records and basic organization reports
Manufacturing or preparing hardware
Inventory kept in stock
Fence and landscaping
Signs and satellite dishes
Commercial Property Insurance in Houston
For enterprises that use equipment worth millions or billions of dollars, such as railroads and manufacturers, A business may incur a large outlay for commercial property insurance. This insurance offers the same sort of security for buyers as home insurance does. Meanwhile, commercial property insurance payments are typically deductible business expenses. Insurance for commercial properties often does not pay for damage that occurs as a result of tenant use of the building.
The worth of a company's assets, including the building, is the major element in calculating how much it should pay for commercial property insurance. You should take an inventory of their physical assets located at their property. This information will help determine exactly would be the replacement value and the level of coverage the business should get. If you need commercial insurance Houston policy, we are here to help. Our agents will work with you to determine the right amount of coverage and make sure your business is protected.
Commercial Property Insurance Coverage
Commercial property insurance protects various forms of commercial property from a variety of dangers. This coverage is only one component of a comprehensive company insurance plan. The following are the key coverages supplied by the commercial property insurance element.
1. Buildings and structures: These can be insured for either their replacement value or their real cash value in the event of a calamity. Fixtures, machinery, and other permanently placed things are also protected.
2. Contents: This includes any business property stored on or near the main premise and used for business operations. Business inventory, supplies, furniture, computers, and other gear or equipment are examples of contents.
3. Fences, signs, and landscaping: Your insurance may provide some automatic coverage for outside signs, fences, and landscaping, but these limits can be increased.
4. Property in your possession: If a company is legally liable for property that belongs to someone else but is currently in their possession, custody, and control, commercial property insurance can protect it against a variety of risks.
5. Customers' personal property: Customers' personal property is likewise protected while they are on your business premises, and in some situations, even when they are not.
We can further explain the basic coverages included in commercial property insurance and how these will benefit your specific business.
Commercial Property Insurance Agents in Houston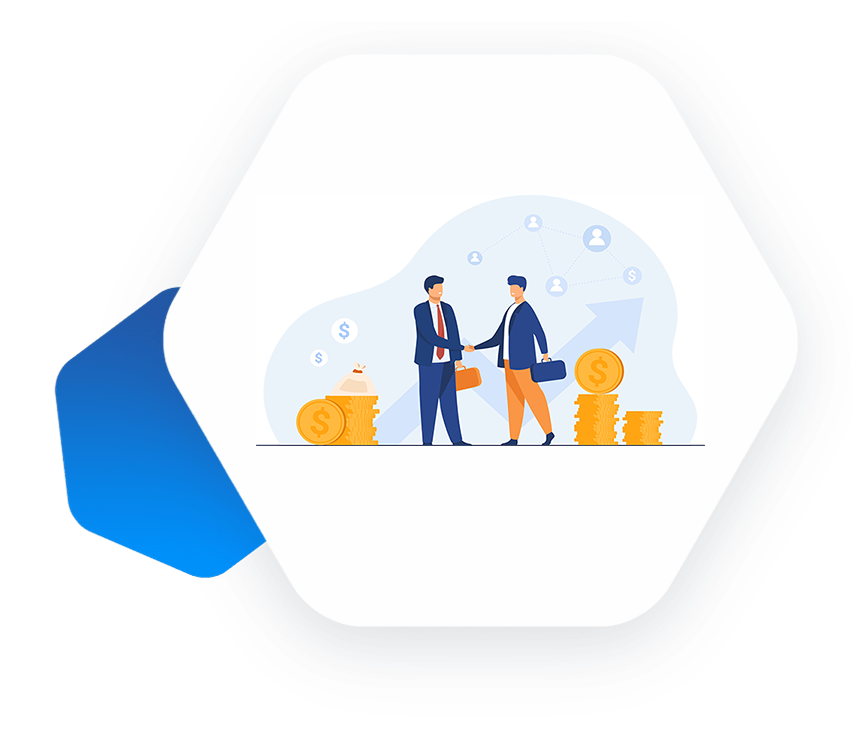 If you own a business, you understand how critical it is to safeguard your assets. You must ensure that you are insured if something occurs to your building or merchandise. However, how can you know you're obtaining the best commercial property insurance?
If you choose us, our insurance agents will assist you in locating the most suitable policy. First, we'll learn about your company and the dangers you encounter; then, we'll offer insurance coverage that adequately protects you. We'll also work with other insurance companies and find out about any discounts they might offer for having multiple policies with them. Plus, when it comes time to renew or update your policy, we'll make sure that everything is up-to-date, so there aren't any surprises down the line!
Commercial Property Insurance Policy in Houston
Protecting your business with the right commercial insurance can be one of the best investments you make in your Houston company. To protect your business assets, you can get one of two commercial insurance Houston policies:
All-risk policies cover all accidents, and risks save those specifically included in the policy.
Peril-specific plans only cover losses caused by the risks listed. Fire, flood, crime, and business interruption insurance are among the examples.
All-risk plans normally cover the dangers that the ordinary small business faces, whereas peril-specific policies are typically obtained when there is a significant risk of a hazard in a specific region. Contrary to popular misconception, home-based company losses are not typically covered by homeowners' policies. We can advise you on whether you need to purchase extra insurance.
Commercial Property Insurance Quotes
As you can expect, it differs from one firm to the next. The industry and type of business coverage required, as well as past claims history, are the most important factors in determining the cost of business insurance. Another huge factor is whether or not you are in an area that has a lot of crime or if it is prone to natural disasters. You will also want to consider any building upgrades and additions you have made in the past year, as well as any recent renovations.
Though we can't tell your company apart from others at this stage, the average yearly cost of general liability insurance for commercial premises, regardless of policy limits, is $741. This works out to a monthly payment of less than $62. It's only an estimate, of course, and the costs will be different for a small business than for a multinational conglomerate with a warehouse and a fleet of trucks. A majority (54.6%) of Texas's small company owners spend between $400 and $600 annually on insurance.
We can help you with this process and oversee your entire business's insurance portfolio from our office as an independent insurance firm that focuses on commercial insurance. We can assist you in comparing costs from various carriers and ensuring that your insurance is tailored to your unique needs.
Get Your FREE Quote Today!
At Pelican Insurance Agency, we'll help you find an affordable policy that covers all of the risks associated with running a business. We're here to make sure you're adequately covered in case something happens, so you can put your energy into expanding your business rather than worrying about whether or not your commercial insurance Houston provider will pay out. We are able to gather price information from several service providers and present it to you in one convenient spot. That means we can guarantee you a reasonable rate that satisfies the needs of your business regardless of whatever provider you go with. We can quickly and affordably insure your company, so please contact us today for more information.
Frequently Asked Questions
With 4 million residents, Houston is the fourth most populous metropolis in the United States. It stretches to Galveston Bay. Western Gulf coastal grasslands make up the majority of Houston's vegetation on the gulf coastal plain, but as you head north, you'll enter the Big Thicket, a subtropical jungle. Much of the city rests on forestland, marshland, or swamp, all of which may be observed from the outside. Oil and natural gas are two of Houston's most lucrative industries, but the city also ranks high in the aerospace and medical research sectors. The city's economy is growing in part because of the increasing use of renewable energy. Many annual events reflect Houston's varied cultures. The annual Houston Livestock Exhibition and Rodeo, which takes place over 20 days from early to late March, is the world's largest annual livestock show and rodeo.