Auto Insurance Pearland TX
Auto Insurance Pearland TX​
With so much at stake, caring drivers will do everything they can in order to steer clear of compensating anyone they injure while driving. Having auto insurance is one way of helping you achieve such a goal, as well as giving you peace of mind. If you're looking for an auto insurance Pearland policy, then you should know that there are many companies out there that offer this service. The best thing is that you can easily find one in your area.
Car Insurance in Pearland
There are various reasons why you need car insurance. One of the top reasons is to protect yourself and your family from financial loss in case of an accident or other incident. If you don't own insurance, then you are personally responsible for paying for any damages that occur in an accident. This could cost a lot of money, especially if there are multiple people involved and there is significant damage done to both vehicles.
Another reason for car insurance is to protect your vehicle from theft or damage. If you don't have insurance, then you are personally responsible for any losses that occur due to theft or vandalism. This could be very costly, and it's always better to pay a small monthly fee than lose thousands of dollars worth of property.
Car insurance can also protect you from other expenses, such as medical bills. If you're in an accident and require medical treatment, then your car insurance policy will cover those costs if they are not covered by your own health insurance plan.
Understanding Your Car Insurance Policy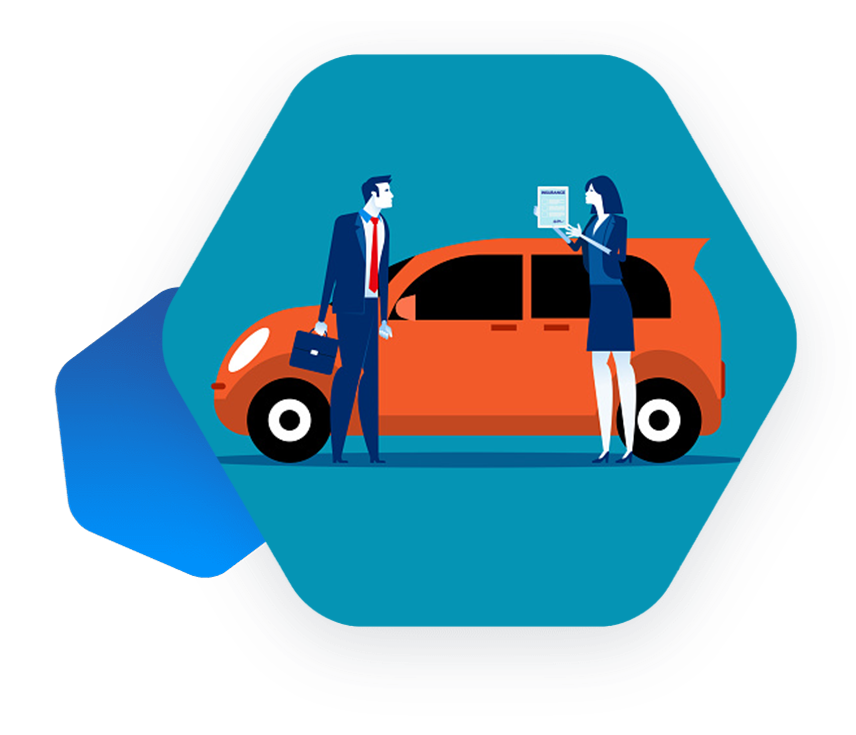 Your auto insurance policy comprises numerous coverages that provide protection for a variety of vehicle-related scenarios. There are various coverage restrictions and possible deductibles. A lienholder or lender may request specific coverages and restrictions as well.
To better comprehend your coverage, you should be familiar with the following insurance terms:
Coverage: the protection and benefits you receive. It may be comprehensive or limited.
The most common types of coverage include:
Liability – gives protection if you are proven legally responsible for bodily harm or property damage resulting from an auto accident.
Medical payments – covers medical expenses for people injured in an accident, regardless of who is at fault.
Personal Injury Protection (PIP) – offers protection against losses from covered medical services and reimbursement for lost wages up to a certain amount.
Limits: maximum amount an insurer will pay for a claim covered by the policy. Consider it this way: Comparable to filling a fishbowl. If you submit a claim that is covered, your insurance policy will pay up to a specified sum. You are liable for any expenses in excess of the limit.
Premium: is simply the cost of having the insurance plan for a specified time period. Typically, auto insurance policies are purchased in six- or twelve-month intervals. You can either pay the entire period's premium in advance or make monthly payments.
Deductible: percentage you pay out of pocket if you submit a claim. Comprehensive, collision, personal injury protection, and uninsured/underinsured motorist property damage coverages are subject to deductibles. You decide the amount of the deductible. Normally, a higher deductible amount will result in a lower premium.
Policy: the agreement between you and your insurance company.
When comparing auto insurance prices, ensure that the coverages, deductibles, and limits are identical. Pelican Insurance Agency makes purchasing auto insurance simple and expedient. Learn how auto insurance premiums are calculated with our help and get the coverage you need at an affordable price.
Best Car Insurance in Pearland TX
Finding the best car insurance in Pearland, Texas, can be a difficult task. You have to make sure that you do your research and find a company that fits your needs, which can be time-consuming.
The first step is to determine what type of coverage you need for your car. If you have an older car or one that does not cost much money to fix, then you may not need comprehensive coverage. If your vehicle is more recent, it is probably worth it to get comprehensive coverage because it will protect the value of your vehicle if it gets damaged by an accident or theft.
Another thing to contemplate is how much money you want to pay out each month for your premiums. This number should be based on how much money you make per month and how much debt you have (including loans). This will help determine whether or not getting comprehensive coverage is affordable enough for your budget.
Once you know what type of coverage makes sense for your situation, then start comparing different companies based on price alone until one stands out as being cheaper than all others (this could take some time). Once this happens, look at reviews online from customers who have used this company before so that they can tell us about their experiences with them.
Looking for Car Insurance Quotes?
The best auto insurance Pearland quotes are going to be the ones that give you the insurance you entail at a price you can provide. There are a few ways to find out which companies offer the best rates in your area, and we will cover them below.
Method 1 – Call Around
The first method is calling around. When looking for the best car insurance quotes in Pearland, it's important to call more than one company and ask about their rates. This is true if you have a clean driving record because some companies may charge different rates based on this information alone.
Method 2 – Go Online
The second method is going online. There are many online tools or websites that will give you quotes from multiple companies in no time at all. You can simply enter your information and get a quote within minutes.
Method 3 – Look For Discounts
The third method is looking for discounts. Some car insurance companies may offer discounts based on your age, how long you've been driving in Texas, or your credit score.
Method 4 – Reach Out to Our Agents
The fourth method is reaching out to our agents. Our Pelican agents are here to help you find the best deal on auto insurance possible. We can give you free quotes from multiple companies and help you find the one that's right for your needs.
Pearland Auto Insurance Company
Auto insurance is indeed one of the most important parts of your car ownership experience. It protects you and your vehicle from liability in the case of an accident, and it also helps you pay for the damages if you are at fault. In order to get Pearland auto insurance, you need to choose a company that offers great coverage at an affordable price. There are various alternatives available to you, but only one company can give you all of these things: Pelican Insurance Agency.
Pelican Insurance Agency has been providing quality auto insurance in Pearland, Texas, so we have a lot of experience in what works best for our clients. We understand that each driver's needs are different, so we offer a wide range of plans that will suit anyone's budget. In addition to offering affordable auto insurance Pearland plans, we also have an excellent reputation for delivering exceptional customer service. We listen carefully and respond quickly when it comes to providing solutions for any problems you may encounter.
Call us right away to learn more about how we can assist protect your vehicle!
Frequently Asked Questions
Pearland is good for families for several reasons. Many families with children live here, so parents and children are more likely to make friends. The city's good public schools and large college-educated population promote academic success. Many people live in single-family homes, which offer stable neighborhoods and spaces for kids to play. Last but not least, Pearland's overall crime rate is lower than the national average. Golfing enthusiast? Your game can be found in Pearland. There are various golf courses and country clubs to choose from. Pearland is a popular golf destination among Houston residents. Many areas are open to the public, so don't worry about getting a membership. You might be tempted to buy one after playing one game, though.