Auto Insurance Sugar Land TX
Auto Insurance Sugar Land TX​
One of the most significant aspects of having a car is auto insurance. In addition to giving you financial security in the case of an accident, auto insurance gives drivers peace of mind. Also, it's one of the most puzzling things ever! Since that's the case, help is at hand. We will provide you with a no-obligation estimate and comprehensive vehicle insurance education in preparation for your eventual purchase. You don't want to pay cash for repairs or get into legal trouble if something goes wrong, and that's why we're here to make sure you have the best auto insurance Sugar Land coverage possible.
Sugar Land Auto Insurance
Your financial stability can be safeguarded by purchasing auto insurance in the event of an accident resulting in bodily injury or property damage. If you don't have auto insurance, then any medical expenses or other costs related to an accident will come out of your own pocket—and those costs can be high! In addition, not having auto insurance will leave you vulnerable: if another driver hits and damages your car, they may not have enough liability coverage on their policy to cover all of your losses. Auto insurance can be confusing, but it's important to understand exactly what your policy covers and what it doesn't. If you're not sure whether you're adequately covered, talk to our agent to make sure your policy is up to date. And if you're looking for a new vehicle, we can help you get the most affordable insurance for it.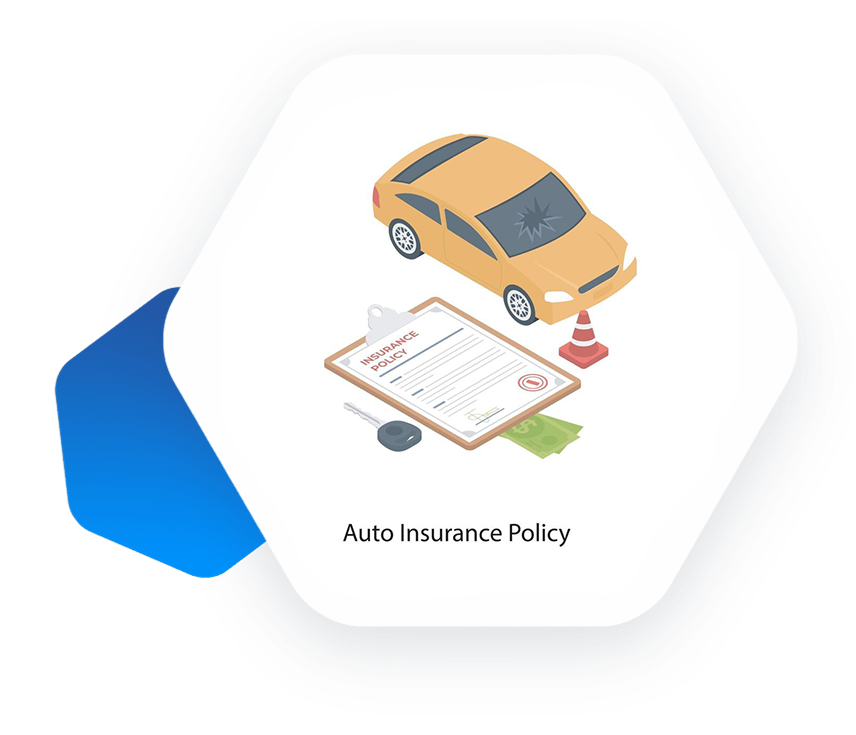 Car Insurance Brokers in Sugar Land
We are local auto insurance brokers that specialize in helping you choose the right coverage from leading insurance companies. We work with all types of drivers, so whether you're a new driver just getting your license, or an experienced driver looking to upgrade your coverage, we have a lot to offer.
Finding the right insurance can be challenging, which is why we make it our business to advise our customers on their coverage choices. Our representatives are experienced in the sector and will attentively listen to what you require from your coverage before recommending the best solution for you.
Best Car Insurance in Sugar Land TX
We are here to assist you in locating the finest car insurance in Sugar Land. When shopping for auto insurance, we realize you want to make sure you're getting adequate protection at a fair price. This is why one of our knowledgeable agents will work with you to get a free quote and choose the best auto insurance Sugar Land plan for your needs.
It doesn't matter if this is your first time buying auto insurance or if you've been driving for years—we'll take the time to make sure every detail of your policy is covered and understood so there are no surprises down the road.
Looking for Car Insurance Quotes?
Texas drivers pay car insurance rates that are higher than the national average. As a result, you're probably looking for ways to save on insurance. Some methods are outlined below that can help you find low-cost auto coverage in Sugar Land:
Shop around. Even though all insurance companies consider the same factors when setting insurance rates, you still may end up with a very different quote from one company to the next. It's important to shop around for quotes to ensure you're getting the most affordable rate for the coverage you need.
Increase your deductible. Your automobile insurance will not begin to pay for damages until you have met your deductible. You can usually save on your insurance premium by increasing your deductible.
Save with discounts. Most car insurance companies offer many discounts to help you save on your coverage. Popular discounts include bundling your policies, installing a device to track your driving habits, or having a vehicle with certain safety features.
Choosing the right company for your auto insurance needs can be tough. That's why we're here to help. We'll provide you with some information about different auto insurance companies in Sugar Land and then let you make the final decision.
Affordable Auto Insurance in Sugar Land
When you get automobile insurance, you choose coverage limits for liability and uninsured/underinsured motorist coverage, as well as a deductible for comprehensive and collision coverage. The higher your coverage limits, the more you'll pay for auto insurance because you're opting for more financial protection. Because you'll have to spend less of your own money in the event of a covered loss, insurance companies charge more for policies with lower deductibles. This means that reducing your coverage limits or increasing your deductible will result in reduced monthly payments.
However, this is a dangerous savings approach because you may end up paying more. Assume you reduce your liability coverage limits such that your policy only pays up to $25,000 in property damage instead of $50,000 — and then you inflict $40,000 in damage in an at-fault collision. Your new, lower coverage limitations bind you to pay $15,000 in damage out of pocket, which means you're spending far more money than you saved by lowering your coverage limits. The same is true for increasing your deductible – it may save you a little money on your premiums, but you must be willing to pay that amount if you need to file a claim.
If you're looking for a car insurance quote, we can help. We'll shop around for the most affordable policy that yet provides adequate protection, so you can drive with confidence, knowing your loved ones will be taken care of in the event of an accident. We'll also help you find discounts on your policy if you qualify. We'll explain what each discount is and how to get it so that you can save money whenever possible.
Get Started on Your Auto Insurance Now!
At Pelican Agency, we believe in empowering our customers with all the information they need to make smart decisions about their auto insurance and other financial products. We work with multiple insurance companies so that we can offer a wide selection of policies from different carriers—and because we have access to all these different options, we can also help our clients find the best possible combination of features at an unbeatable price.
When you shop with us, we'll give you all the information you need so that you can decide what kind of policy is right for your situation. We'll go over the various levels of coverage and their associated costs so you can make an educated choice about the policy that best suits your needs. We will also assist you in determining the appropriate amount of auto insurance Sugar Land coverage to purchase in light of your individual circumstances, such as your driving record. You can get started in just a few minutes by filling out our online form or giving us a call at (833) 871-4448.
Frequently Asked Questions
Sugar Land is a city in Harris County, Texas, located immediately southwest of Houston. A saltwater tank and a digital dome theater can be found in the Houston Museum of Natural Science in Sugar Land. The Fort Bend Children's Discovery Center features interactive exhibits such as Kidtropolis, a child-sized metropolis. Trails wind through Sugar Land Memorial Park and the Brazos River Corridor toward the south. Oyster Creek Park has a rose garden as well as a pond. Once a sugarcane producer, this community is now one of Texas' fastest growing and wealthiest. Sugar Land's people have lived in a master-planned neighborhood with many parks and recreational facilities, first-class shopping and medical services, and a safe environment since its incorporation as a city in 1959, ranking as one of America's safest cities since 2008. Although the summers in Sugar Land are hot and humid, the winters are moderate and cool.