Commercial Insurance League City TX
Commercial Insurance League City TX​
If you own a company, you understand how much time and effort goes into keeping it afloat. Nothing should go wrong, as this would put your efforts and money at risk. Therefore, a commercial insurance League City policy is crucial. Whether you need coverage for your structure, your equipment, or both, we'll help you discover the right policy. We'll make sure you have the right amount of coverage so that if something does happen, you're protected—and we'll also make sure that any gaps in coverage are addressed, so they don't become problems down the road.
What is Commercial Property Insurance?
Commercial property insurance is a type of coverage that provides protection for physical property and its contents. It can be used with personal umbrella insurance to increase liability protection. If you're looking for commercial property insurance, it's important to find a provider who understands the unique risks and needs of businesses like yours. As your commercial property insurance League City agent, we'll do everything we can to prevent your business from losing money due to theft, vandalism, or liability claims filed by injured visitors. If you want to focus on expanding your business rather than filing insurance claims, we can help you locate the appropriate coverage at an affordable cost.
Standard Commercial Property Insurance Coverage
Commercial property insurance protects a variety of business assets from a variety of threats. This coverage is only a portion of a comprehensive business insurance policy.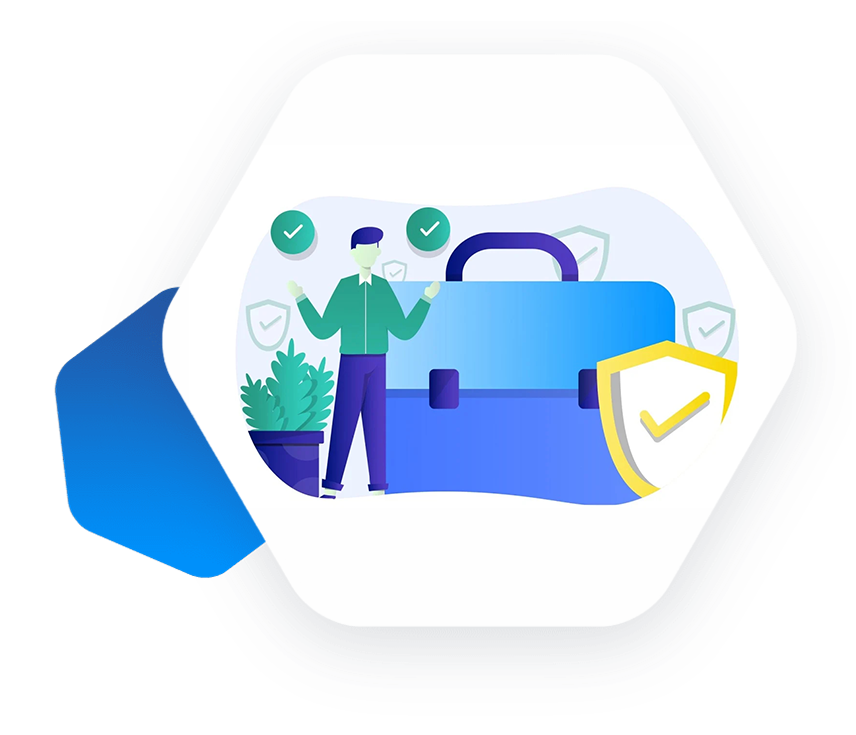 The following are the core coverages provided by the commercial property insurance aspect.
Buildings and structures. These can be insured for either their replacement value or their actual cash value at the time of a disaster. Permanently installed items such as fixtures and machinery are also covered.
Contents. This consists of business property that is stored on or near the main business location and is used for business operations. Everything from supplies and materials to furniture and electronics is fair game.
Fencing, landscaping, and signage. Outdoor structures such as signs, fences, and landscaping may receive some coverage automatically from your policy, but this coverage can be reduced or eliminated entirely as you see fit.
Property in your custody. Commercial property insurance can shield a company from financial loss should something happen to the property of others while it is in the company's care, custody, and control.
Customers' personal property. Personal property belonging to customers is also safeguarded while they are on your business premises and, in some instances, even when they are away.
Our agents can elaborate on the basic coverages included in commercial property insurance and the ways in which they can benefit your business.
Comprehensive Commercial Property Insurance Coverage
In addition to the basic coverages found in a commercial property insurance policy, a more all-encompassing policy may include other features that are useful to a wide variety of organizations.
Full commercial property insurance typically includes the following extras:
1. Documents Insuring your most valuable documents and financial records is possible, but the minimum coverage you may acquire is roughly $10,000. It's possible that you'll need to add an endorsement or an extension to your policy in order to cover the expense of replacing the lost data.
2. Care, custody, and control of customers' property: Businesses who frequently handle the personal property of their clients must have special insurance to protect that property. This feature of comprehensive business property insurance is especially useful for repair firms that temporarily store clients' possessions.
3. Spoilage: Businesses with perishable stock or property, such as grocery stores or florists, need particular insurance to preserve their goods.
For more on the coverages contained in a business property insurance policy, please contact us, or about which extra coverages would be appropriate for your business, please contact us.
Your Building's Value in Commercial Property Insurance
Insurance premiums for commercial properties will differ based on the following aspects.
-Dimensions, age, and state of the structure that houses the company (s)
-Chance to negotiate a loss
-Monetary worth of the structure (s)
-What the stuff in your company is worth
-Building material availability and pricing in your region
-Relevant business activities and potential threats
However, the typical yearly cost of such protection is $755 for a sum insured of $60,000. Several insurance providers exist to sell protection for commercial properties; some of these providers may be more cost-effective options than others. We can help find exact quotes for coverage in your area, as well as scout out discounts you may qualify for.
Commercial Property Insurance Cost in League City
A good way to narrow down the many business property insurance providers is to work with an independent insurance agent. At Pelican Insurance Agency, we know which insurance companies to recommend to meet your needs, and we can provide informed suggestions based on company reliability, rates, and more.
We'll collaborate with you to discover the best commercial insurance League City policy at an affordable price, and we can even help you reduce your premiums by bundling different insurance policies together. Our agents are highly trained and experienced in their field, so they will know exactly what to look for when searching for a carrier that is right for you. To learn more about our services or get a free quote today, contact us.
Frequently Asked Questions
League City has been named one of the ten smartest cities in Texas and is the third-largest marina in the country. Conveniently located along Clear Lake and only 30 minutes from both the sandy shores of Galveston Island and the vibrant attractions of downtown Houston, League City is a great base from which to explore the Houston metropolitan area and the Texas Gulf Coast. The famous League Park City Pool is just one of the many other attractions for kids in the area. Swimming lessons and private event rentals are available at this outdoor public pool. Additionally, the kids will love the Space City Rock Climbing. It has both bouldering walls where no ropes are needed and walls that are secured with ropes. And finally, if you're looking for a good go-kart track near League City, Dickinson's Bay Area Raceway is a fine option. Vehicles for children come in both single and double configurations.