Commercial Insurance Pearland TX
Commercial Insurance Pearland TX
In today's day and age, it is no surprise that having commercial insurance for your business is not just valuable but, in fact, necessary. A commercial insurance policy comes with several perks designed to ensure your business is protected from different kinds of financial loss. Let us help you figure out which commercial insurance Pearland policy is right for your business. We can help you determine what coverage options are available to you, as well as help you figure out how much each option would cost.
Commercial Insurance Agency in Pearland
If you're looking for a commercial insurance agency in Pearland, Texas, you've come to the right place. Commercial insurance agencies like Pelican Insurance Agency can help you find the right commercial insurance policies for your business. Here are three reasons why:
1. Experts In The Industry
We specialize in helping businesses find and purchase the right commercial insurance policy. We are experts in the industry and know exactly what to look for when finding the best approach for your business.
2. Know The Market And Competition
We know what other companies are offering and what coverage is available on the market. This means that we can help you find the most competitive rates for your business based on its needs and other factors such as location and type of business (e.g., restaurant vs. retail store).
3. Save You Time And Money
We have access to all kinds of information about different providers' prices (including their competitors), which means that they can quickly find out who has the best rates without having to call around yourself! Plus, we'll be able to explain every detail of each policy.
Commercial Insurance Coverage in Pearland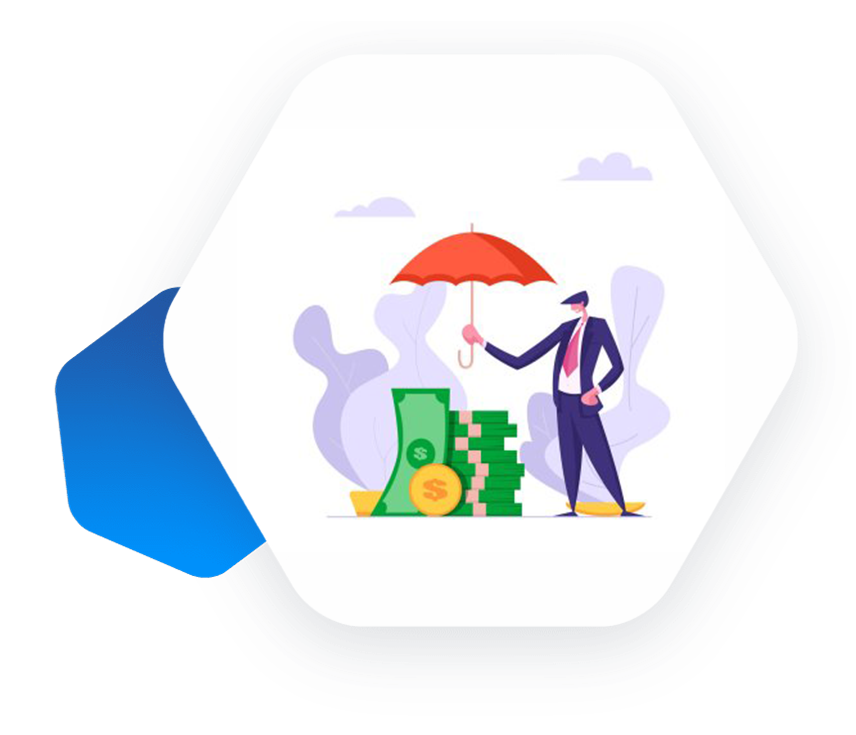 In Pearland, having the appropriate coverage for your company's commercial insurance is absolutely necessary because it will help protect your business and its assets. You'll sleep easier knowing that you have the right amount of coverage for your business. When talking about your business, you want to ensure that you are covered.
Here are three things to know about commercial insurance Pearland coverage:
Know Your Liability Limits: Liability insurance is a must-have for any business owner, but it's essential to know how much coverage you require. You can find out the minimum liability requirements in your area by checking with the National Association of Insurance Commissioners or the Texas Department of Insurance.
Make Sure You Have Enough Coverage: If you're looking for commercial insurance, you must have enough coverage in place so that if something happens and you're sued, you'll be protected financially. You may want to decide to purchase extra coverage if there's a chance that your business will be sued more frequently than others in your industry; for example, if your business deals with children or elderly customers regularly, there's a higher chance that one of them could sue over an injury claim than there might be for another type of business.
Consider Your Needs When Choosing Your Policy: Your policy should cover all the risks you are most likely to face in your business. For example, if you have valuable inventory or equipment, you'll want to ensure those items are covered in case of a loss. You may also want to decide whether or not you need any specific coverage options, such as extra liability protection or product recall insurance.
The best way to make sure you're receiving the right coverage is to talk with one of our agents. We can help you choose a policy that meets all of your needs and fits within your budget!
Commercial Insurance Rates
Commercial insurance rates are affected by the following factors.
Location: Where you are located affects your commercial insurance rates. If you are in an area with no crime or crime, your rates will be lower than if your business is in a room with high crime.
Industry: Your industry also affects your commercial insurance rates. If you work in the construction or building industry, you should know that there is a higher chance of damaging property or equipment than, say, a barber shop or restaurant.
Size: The size of your Pearland business also affects your commercial insurance rates because larger companies tend to have more employees and thus more claims against them than small businesses do.
Age: The age of your business may also affect how much it costs to insure it because older companies tend to have more claims made against them than newer ones do, as well as more assets that could be damaged in a fire or other disaster which could lead to more claims being made against them as well
Claim History: If you've previously submitted claims and been paid out, the insurance company will be more likely to raise your rates. If you have a clean record, their rates will likely stay the same or go down.
Alarm System: If your home has been installed with a security system, it can help keep your insurance rates down. The reasoning is that if someone tries to break into your house and the alarm goes off, they will probably flee before they can do any damage—and, therefore, won't file a claim on their home insurance policy.
For the best quote for your commercial insurance needs, turn to our professionals. We understand that your business is unique, so we work hard to understand your needs and create a customized solution. We'll surely help you find the best coverage at a price that fits your budget.
Get Commercial Insurance in Pearland Today!
Pelican Insurance Agency has been assisting businesses to find the right commercial insurance coverage for their needs for years. We can truly help you find the perfect commercial insurance Pearland policy for your business. We have a wide range of reliable coverage options to suit all types of businesses, from small retail stores to large industrial operations. We can even provide coverage for your home office or mobile workers who frequently travel from site to site. Our team has experience dealing with all types of businesses and industries, so we know what works best for each company.
You'll also be able to save money on your premiums by getting a quote from us. We can also help you find a variety of different ways to save money on your premiums, like bundling them together with other policies such as home and auto insurance or offering discounts based on certain factors like how long you've been in business or how many employees work at your location full time (or part-time).
Call us today to get started!
Frequently Asked Questions
If you enjoy fish, Bass Pro Shop has the largest aquarium in Pearland. The aquarium contains 18,000 gallons of fresh water and a 5,500-gallon touch pool where visitors can interact with aquatic life. In addition to freshwater tanks and a touch pool, this underwater museum has an 11,500-gallon saltwater tank with marine species. Here is Pearland's fish history. You'll find antique fishing, aquatic, and fish-related items. Pearland has hosted "Wobble before you Gobble" since 2015. The event features big and small hospitals. Free health checkups, screenings, vaccinations, procedures, nutrition, and lifestyle are offered. Local fine arts clubs perform songs, dances, workouts, skits, and exercises at the fair.