Commercial Insurance Texas City TX
Commercial Insurance Texas City TX
If you own a business, you're surely aware of the time and effort required to keep it afloat. Nothing should go wrong, as doing so would jeopardize your efforts and finances. Therefore, a commercial insurance Texas policy is very important. Whether you require coverage for your building, your equipment, or both, we will assist you in locating the appropriate policy. We will ensure that you have adequate coverage so that if something does occur, you are protected, and we will address any coverage gaps so that they do not become issues in the future.
Commercial Property Insurance Policy in Texas
Protecting your company with the appropriate commercial insurance can be one of the best investments you make in your Texas business. You can choose from two commercial property insurance policies to safeguard the assets of your business:
All-risk policies cover all accidents and risks, excluding those expressly excluded.
Only specific perils are covered by peril-specific policies. Examples include fire, flood, crime, and business interruption insurance.
Peril-specific policies are typically obtained when there is a significant risk of a hazard in a specific region, whereas all-risk policies typically cover the risks faced by the typical small business. Contrary to popular belief, homeowner's policies typically do not cover losses sustained by home-based businesses. We can certainly advise you on whether or not you require additional insurance.
Importance of Business Property Insurance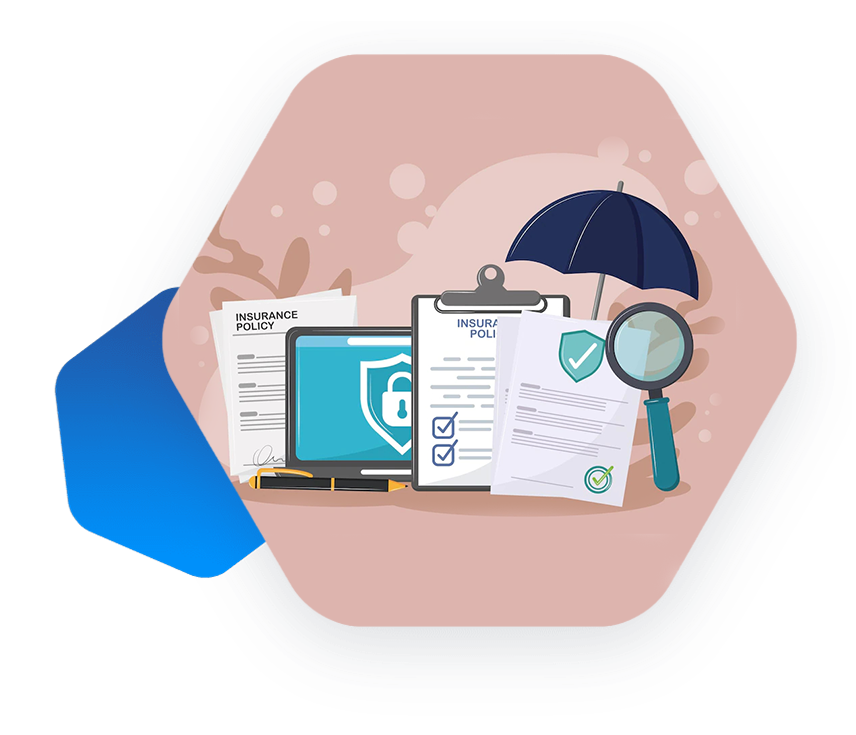 Commercial property insurance is an essential asset for any business owner. It can protect you against a variety of losses, including damage to your property and its contents. The physical assets and infrastructure of your business can be protected by purchasing commercial property insurance. It protects against losses caused by fire, storms, vandalism, and other perils. It also provides coverage for business interruption losses if you are forced to cease operations due to a covered peril.
With commercial property insurance, you can safeguard your business against a variety of risks. The type of coverage you require depends on the type of business you operate and your risk tolerance. You may also require coverage for losses not covered by the standard policy. We can assist you in determining the type and amount of commercial property insurance you require. We will also assist you in calculating your premiums so that you can make an informed decision about purchasing insurance.
Affordable Car Insurance in Friendswood
Car insurance helps protect you financially if you are involved in an accident. Your car insurance policy will pay for damage done to your vehicle as well as medical expenses incurred from injuries sustained by you or other parties involved in the accident. To get the right protection for your car and yourself, you should compare rates from different providers. The more quotes you request, the better idea you'll have of which companies are offering competitive rates. Find the most affordable insurance policies in Friendswood with our assistance. Our agents have years of experience helping people with their insurance needs. We'll discuss your coverage options with you and make recommendations based on your situation.
Texas City Commercial Insurance Rates
As the number of natural disasters rises, the influence of local climate on the cost of commercial property insurance has become increasingly significant. Commercial insurance Texas premiums are typically more expensive in or near regions with a high risk of weather-related catastrophes. The following are some factors affecting the cost of commercial property insurance:
Location. Buildings in cities or towns with excellent fire protection are typically less expensive to insure than buildings outside of cities or in poor fire protection areas.
Construction. Buildings made of potentially combustible materials may have higher premiums, whereas those made of fire-resistant materials may be eligible for a discount. Additions to an existing structure may affect its fire rating; consult an agent or insurance provider prior to making any renovations.
The intended use of a structure also affects its fire safety rating. It is more likely that an office building will receive a high ranking than a restaurant or garage. A single risky tenant can reduce the fire safety rating of an entire multi-tenant structure. If a business shares a building with a high-risk tenant, insurance costs will increase.
By comparing quotes from multiple insurers, we are able to provide you with the most cost-effective Texas commercial insurance options. As a result of our extensive carrier network, we can offer you the lowest rates in the industry.
Coverage for Business Property in Texas City​
All sorts of risks to commercial property can be covered by commercial property insurance. An all-inclusive business insurance policy would also include other protections beyond those described here. Following is a summary of the most important coverages typically included in a commercial property insurance policy.
-Constructions and structures can be insured for either their replacement cost or their current market value in the event of a disaster. In addition to furniture and electronics, fixtures and machinery are safeguarded.
-Contents: All items used in the daily running of the business that is kept on or in close proximity to the main location. In this context, "contents" refers to things like inventory, supplies, furniture, computers, and other gear or equipment used in a business.
-External signs, fences, and landscaping: Your insurance policy may include some basic coverage as standard, but you can likely increase the limits.
-Property in your possession: Commercial property insurance can safeguard a business against a range of threats related to the legal responsibility it assumes for the property of others while in its possession, custody, and control.
When a customer is on your business property, and even off-site in some cases, they are afforded the same degree of protection as you would afford your own property. Our team is happy to elaborate on the standard protections provided by commercial property insurance and how they may apply to your company.
Choose the Best Commercial Insurance Company!
Pelican Insurance Agency is here to assist you in your search for the best business insurance policies. Our team works with Texas City companies of all sizes to identify the insurance policies that best meet those companies' budgetary constraints while still providing adequate protection. Let us assist you in locating an insurance provider that is both affordable and adequate for your company's needs.
We can assist you in securing insurance for both general liability and workers' compensation. We will explain the various options for getting coverage and assisting you in keeping your company safe from the many threats that could affect your bottom line. When problems arise, we'll be here to help with the claims process and see you through it. Moreover, if you have identified risk factors but are unsure of the type of insurance to purchase, we can help you with how to proceed.
We work with a variety of carriers to help find the best coverage for your company. We'll assist you in getting the right commercial insurance Texas policy and make sure it's up to date. If you have any questions about the insurance process, please contact us today.
Frequently Asked Questions
Texas City is beautifully located in Galveston County in the state of Texas, United States. Texas City, located on the southwestern shore of Galveston Bay, is a bustling deepwater port on the Texas Gulf Coast and a petroleum-refining and petrochemical manufacturing hub. Bayou Golf Course's tropical climate allows for year-round play, and the course has hosted many regional golf championships. The course's convenient location and large clubhouse make it a top pick. There's definitely no better place to learn about the history and culture of Texas City than at the museum. The museum inspires visitors to take risks and discover the world, both past, and future. It's the kind of place that puts your heart and mind to the test.