Does Commercial Property Insurance Cover Riots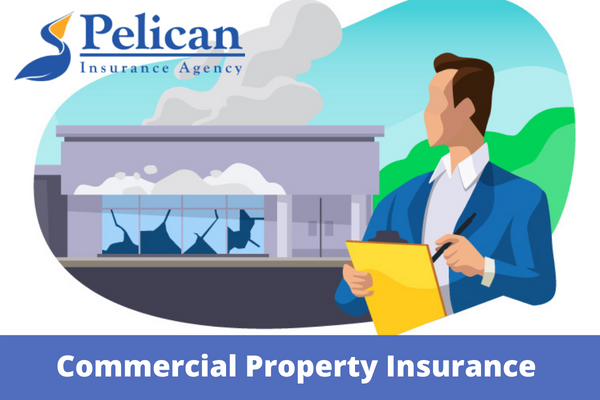 Riots, civil unrest, and vandalism have occurred in several cities across the country. Some businesses have incurred losses due to looting, vandalism, theft, broken glass, interior destruction, graffiti, smoke and fire damage, and the expense of cleaning up the mess left behind. Most commercial policies will pay for repairs caused by riots, civil unrest, looting, or vandalism, as well as the costs incurred by the government and law enforcement due to these events.
Commercial/Business Insurance
Damage to the property that is insured and other business property caused by looting, vandalism, or riots is typically covered by standard commercial policies. The actual language in the applicable policy and any coverage exclusions may determine whether a specific loss is covered. It is critical to review your insurance policy for the following coverages:
Vandalism and Pranksters — It refers to a wide range of intentional acts that cause harm to the policyholder's property; malicious mischief is defined as the destruction of property for vicious or mischievous purposes.

Riot and Civil Commotion — A riot and a civil commotion involve a revolt by a crowd in a public place. A civil commotion is similar to a riot but affects more people. Riots and civil unrest can be difficult to distinguish. A policy will frequently list the perils together.

Business Income Coverage — This coverage compensates for income lost due to the necessary suspension of business operations during the restoration period. Physical loss or damage to the policyholder's premises due to a covered peril is usually required to result in the suspension of business operations.

Coverage by Civil Authorities — Civil authority coverage, which provides income loss due to prohibited access to the business premises by a civil authority such as a governmental entity, is typically included in business income insurance. Income lost during a limited period is covered by civil authority insurance. Businesses forced to limit hours or suspend operations due to rioting, vandalism, or civil commotion and have coverage for this type of loss of income may be covered after an initial waiting period.

Glass Coverage — This is common in

commercial insurance

policies. Some insurance companies, however, require that glass coverage, such as plate glass insurance, be added to the standard policy by endorsement for a fee.
Other Coverages
Auto Insurance

: The Comprehensive portion of an automobile policy covers damage to vehicles caused by riots or civil commotion. This optional coverage is separate from Collision coverage and the required Liability insurance under California's Financial Responsibility Laws.

Homeowners' and renters' insurance policies typically cover damage to the property, including contents, caused by a riot or civil commotion, vandalism, or malicious mischief. This coverage, however, may be subject to exclusions, such as property vacancy for more than 60 days. These coverages are optional if you have a California FAIR Plan policy, so you should confirm that you purchased them.
Conclusion
Commercial property insurance covers a variety of losses. It is important to understand the limits and exclusions in your policy so that you don't miss out on any coverage. Get in touch with Pelican Insurance Agency today to find out more about the riot, looting, and civil unrest coverage options. Our agents are ready to answer your queries and help you find the right coverage for your business.