Flood Insurance Sugar Land TX
Flood Insurance Sugar Land TX
Floods can cause major distractions to your home and the backups that can affect your foundation and health concerns such as contamination. Flooding is a common problem and one of the most destructive natural disasters in the United States. Damage from floods can cost millions of dollars to repair, as well as many other kinds of property every year. If you're shopping for flood insurance Sugar Land TX policy, let us help!
Flood Insurance Agency in Sugar Land TX
Floods can be devastating, causing damage to your home and property. Flood insurance safeguards you against damage to your property, the money it will take to fix the damage, and living expenses. However, flood insurance can be complicated, and if you don't understand all of the details, it's easy to make a mistake. And once you make one, there are consequences that can cost you a lot of money.
That's why you need an agency like Pelican Insurance Agency: we can help you avoid mistakes and keep your policy up-to-date so that when disaster strikes—whether it's a flood or something else—you'll be protected. We've been protecting the people of Sugar Land and their homes for years. We know what it's like to be in your shoes: we know that flood insurance can be confusing and complicated, and we're here to make it easier. We also want to make sure that you're protected as much as possible. That's why we offer a range of flood insurance options. We want to make sure that you have the right coverage for your needs, so we'll work with you to make sure that your policy is tailored to your home and situation.
We work with many different kinds of clients—from homeowners to business owners—and we have solutions for everyone. Whether you're seeking flood insurance for your home or company or additional coverage to supplement an existing policy, we can assist you.
How to Get Flood Insurance Quotes?
The insurance premium that you pay is based on several factors. To get the best flood insurance quotes in Sugar Land, TX, be prepared to provide the following information: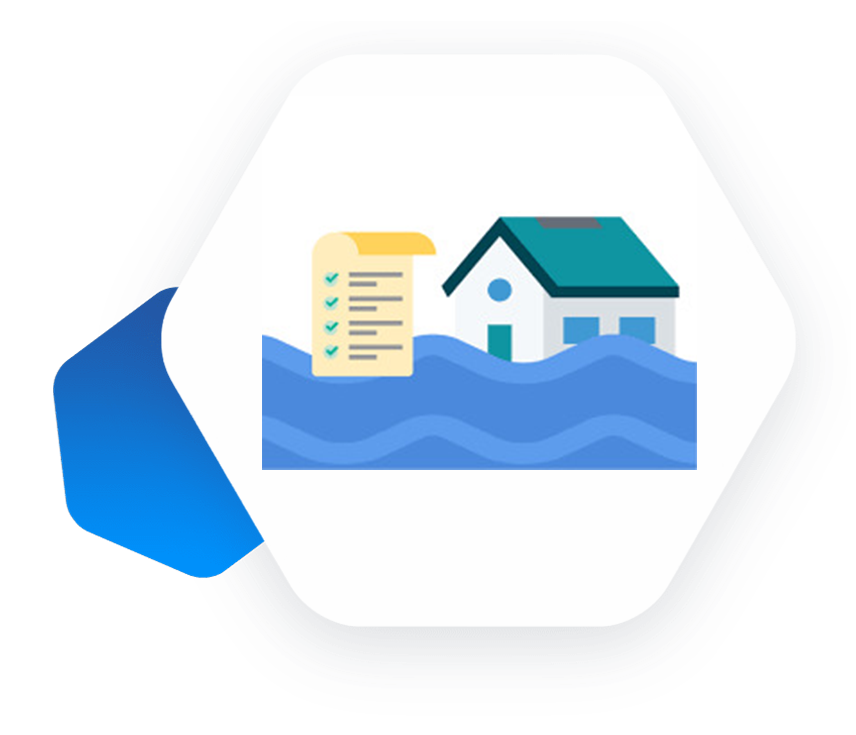 Your location and property's address
The area of your property will determine how much you should pay for your flood insurance quotes. This is because flooding occurs differently in different areas of the country. For example, if you reside in a low-lying area prone to flooding, you'll have to pay more for your flood insurance than someone living on higher ground.
The type of building construction (wood frame or steel frame)
The type of building construction also affects how much you'll have to pay for your flood insurance Sugar Land TX quotes. For instance, if you have an older, wooden home that was built before 1978 when regulations were introduced regarding flood-proofing measures such as installing water-resistant walls and floors, then expect to pay more than someone with newer construction with concrete walls and floors.
The number of floors you have in your home
The number of floors in your home is an essential factor affecting the flood insurance quotes in Sugar Land, Texas. If you live on a lower floor and there is a flood, water will likely seep through your walls and enter your house. However, this is less likely to happen if you live on a higher floor. The cost of flood insurance increases based on how many beds you have in your home.
If your home has a basement
Subsidence is another major factor that affects the cost of flood insurance for homeowners in Sugar Land, Texas. Subsidence occurs when the land level drops below the water table level. This can happen when groundwater flows into underground cavities within the earth's crust and dissolves them away over time. A house near a river or creek with subsidence can be at risk of flooding because it may become submerged by groundwater as it flows through underground cavities beneath the house's foundation. Flood insurance costs more for homes without
Flood insurance is a perfect way to protect your property from floods. Floods are common in Sugar Land, TX, and can cause significant damage to your home, vehicles, and other possessions. Floods can also affect your ability to make mortgage payments, which could lead to a foreclosure if you're unable to pay the bills. Buying flood insurance is the greatest method to guard against this.
Flood insurance is available through the National Flood Insurance Program (NFIP), which is a federal program that provides subsidized flood insurance to homeowners. This means that you'll pay only a fraction of what it would cost if you had to purchase the policy on your own. You can also get flood insurance through a separate insurance company that sells it as a standalone policy or in combination with your homeowner's insurance.
Flood Insurance Coverage in Sugar Land TX
If you live in Sugar Land and are planning to buy a home, you may be wondering about flood insurance coverage. It's important to understand what building property coverage and personal contents coverage are and how they work together so you can make sure you're properly covered.
Building property coverage is the most basic type of flood insurance coverage. It covers damage to your home or business's structure, as well as any attached structures on your property like garages and porches. It also covers damage caused by mudslides or earthquakes if they occur during a flood event and are not considered a separate peril.
Personal contents coverage allows you to replace any items that are damaged or destroyed by flooding—including clothing, furniture, appliances, electronics, and other personal possessions. This is often referred to as "contents" or "valuables" coverage because it protects your belongings from theft as well as damage caused by flooding or other weather-related events (such as tornadoes). When deciding which type of content coverage is right for you, consider how much money these items represent and whether they're worth protecting at all costs!
If you're shopping for new flood insurance or you just need help understanding your policy, Pelican Insurance Agency is here to help. We are an independent flood insurance Sugar Land TX agency that works with a variety of companies to find the right coverage for you. We have experience in the Sugar Land market and can provide you with a quote from one of our many providers. Our team of experts can explain your coverage options and answer any questions you have about flood insurance. You can reach us at (833) 871-4448 or fill out our online form to learn more about how we can help with all of your flood insurance needs.
Frequently Asked Questions
In Sugar Land, golfing and saltwater, and freshwater fishing are available year-round. The Starlight Campgrounds, which include the Brazos Bend and the George Ranch, are popular destinations on weekends. The trails in the Anthills/Terry Hershey Park are some of the best in the state. It is the economic hub of the county and home to the headquarters of Imperial Sugar and Western Airways, as well as a central manufacturing hub for Nalco Chemical Company. The municipality is home to numerous energy, semiconductor, technical services, electronics, communications, engineering, and software firms. There are multiple master-planned communities in the prosperous city. A subtropical environment with high humidity.