Home Insurance Pasadena TX
Home Insurance Pasadena TX
Any homeowner must get home insurance. It provides financial protection against major and minor losses that can occur to your home, your belongings, and other structures on your property. When you're looking for home insurance Pasadena TX policy, you want to make sure that you're getting the coverage you need—and nothing more. That's why we're here to help you choose the right coverage from leading insurance companies.
Home Insurance Agents in Pasadena TX
We recognize the need to have reputable home insurance coverage in Pasadena, TX. Would you be able to afford repairs if something were to happen to your house? Is it safe for your family and possessions? How long would it take for someone else to move in if something happened? As a result, we want to be certain that your home is properly insured. Our agents will work with you to find the right coverage at a price that fits within your budget. We'll also help you understand what kind of coverage is available so that you can make educated decisions about what's right for your family.
Home Insurance Company in Pasadena TX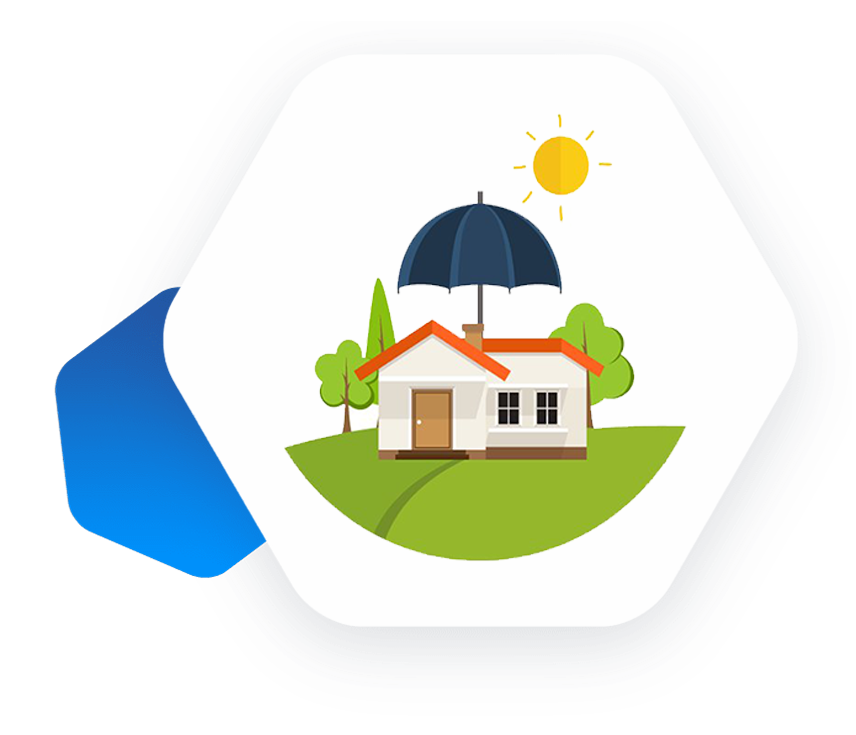 When you choose Pelican Insurance Agency for your home insurance needs, you can rest assured that you will be getting an unbiased recommendation from a true expert. Our agents are highly trained professionals who know all of the ins and outs of insurance policies, so they will never steer you wrong. We are an independent insurance agency, meaning we're not tied to any one company or product. We can support you in locating the best home insurance provider to meet your requirements. Our commitment to our customers is simple: We want you to feel safe and protected in your own home. That's why we work with multiple providers so that we can find the right coverage for your unique needs—and at an affordable price!
When it comes to our clients, we just want the finest, which is why we provide a variety of selections from some of the most recognized house insurance companies. When the time comes to file a claim, we'll be there every step of the way. We'll walk you through the claim procedure and manage all of the paperwork so that nothing goes through the gaps! We recognize that purchasing insurance is never easy, but we aim to make the process as simple as possible. If you have insurance questions, please call or email us so that we can answer your inquiries or address any problems!
Home Insurance Coverage in Pasadena TX
If you're looking for home insurance services in Pasadena, TX, you're probably wondering what kind of coverage you need. There are many different types of home insurance services that can help protect your home and family. These include:
Liability Coverage – This coverage safeguards your assets in the event that someone is injured on your property and sues you for compensation.
Hazardous Substance Liability – This type of coverage protects you from any claims made by neighbors if something harmful leaks from your property onto theirs.
Personal Property – This type of coverage protects your belongings from fire, theft, or vandalism, as well as any other damage caused by natural disasters such as hurricanes or tornadoes (up to certain limits).
Whether you're looking to get a new home insurance Pasadena TX policy or just need to replace something in your current coverage, we can help. We are committed to providing high-quality insurance services at reasonable pricing to our clients. Our experienced agents will work with you to get the best combination of coverage, value, and price for your Pasadena, Texas, home insurance. We recognize how important it is for each individual family or business owner to be unique; We tailor your quote to you.
Why You Should Get Home Insurance in Pasadena TX
Homeowners insurance is an important part of your home and family's protection. Here are some of the things it can help you to protect:
Your house, its contents, and any attached structures.
Personal property owned by you or a member of your household. This includes furniture, clothing, appliances, and other household items.
Liability coverage for injuries or damage caused by you or a member of your household to someone else on the premises or off premises.
If you have any questions about your policy, please contact us! We'll help you locate the finest solution for your needs and provide excellent support.
Affordable Home Insurance in Pasadena TX
Home insurance is a must for any homeowner. But did you know that there are multiple types of policies available, and the type you choose will depend on your needs? You can obtain coverage for your home's construction, contents, and liability. Understand what each policy covers so you can choose the right one. Our company has been assisting homeowners just like you in finding low-cost insurance. We are a local business with a long history in our community, and we want to help you protect your home for less!
We also provide a variety of other insurance-related services, including:
Auto Insurance
Flood Insurance
Fire Insurance
We can truly help you find the right coverage at an affordable price. We have access to many different insurance providers, which means we can offer a wide range of options. The best way for us to help you is by providing a free quote. It will take just a few minutes, and you can get it right here on our website.
The easiest way to buy home insurance is with Pelican Insurance Agency, where you can compare quotes across multiple companies in your area. Once you apply, our licensed expert will reach out with policy recommendations that match your coverage needs and budget. We'll also nail down any home insurance Pasadena TX discounts you qualify for. The representatives we employ will carefully hear out your issues and make sure you get exactly what you need from your policy—and nothing more! We'll work with you until we find an option that works for both parties involved: You get comprehensive coverage at an affordable price point, and happy clients return because they know they can count on us.
Call us today at (833) 871-4448 to learn more about our services and how we can help you get the perfect plan for your home!
Frequently Asked Questions
Pasadena is part of the Houston-The Woodlands-Sugar Land metro region. It is Texas' seventeenth most populated city and the second most populous city in Harris County. Pasadena's special events span all areas of community interest and fill every season. There are numerous free or low-cost methods to entertain the family, whether you are indoors or outdoors. From library seminars to the Pasadena Rodeo, the city is known for its volunteerism and community spirit. Pasadena is well-known for major events such as the Strawberry Festival and the Livestock Show & Rodeo which attract thousands of people each year. The Pasadena Historical Museum, the Bay Area Museum, and the Armand Bayou Nature Center are among the city's museums.