Home Insurance Pearland TX
Home Insurance Pearland TX
Unfortunately, many Pearland residents don't plan for potential disasters or risks. Home insurance can provide a financial cushion to families or individuals that face unfortunate situations and may be forced to rebuild. Home insurance Pearland TX coverage is something that every homeowner should have. The thing is, most people don't and don't even know how to start the process. If you want to learn about the ins and outs of home insurance, let us help!
Home Insurance in Pearland
With the threat of hurricanes, tornadoes, and other natural disasters constantly looming, home insurance is an essential part of any homeowner's safety net. Here are the five reasons why you must decide to get professional coverage for your Pearland home:
The first and most obvious benefit of home insurance is the peace of mind that comes with knowing that you'll be covered in case of disaster, injury, or damage to your home.
Home insurance can protect your home from theft, fire, and other hazards.
You can get coverage for flood damage or a burst pipe in your kitchen—and if you have an emergency evacuation plan in place, this will help you get back into your home quickly after a disaster.
If someone is injured on your property while they are there to serve as a caretaker (like a nanny or babysitter), then it may be time to replace their employment contract with one that covers all workers so they can continue working in your home safely.
Homeowners' insurance also covers losses caused by crime such as burglary or vandalism—and unlike auto insurance policies, this type of coverage does not require proof of who did what wrong before claims are paid out!
Home Insurance Agents in Pearland
Finding the right home insurance agent to work with in Pearland is important. You want to make sure you are getting the best product and rate, that you're getting the service you deserve, and that your agent is someone who will be there for you when you need them.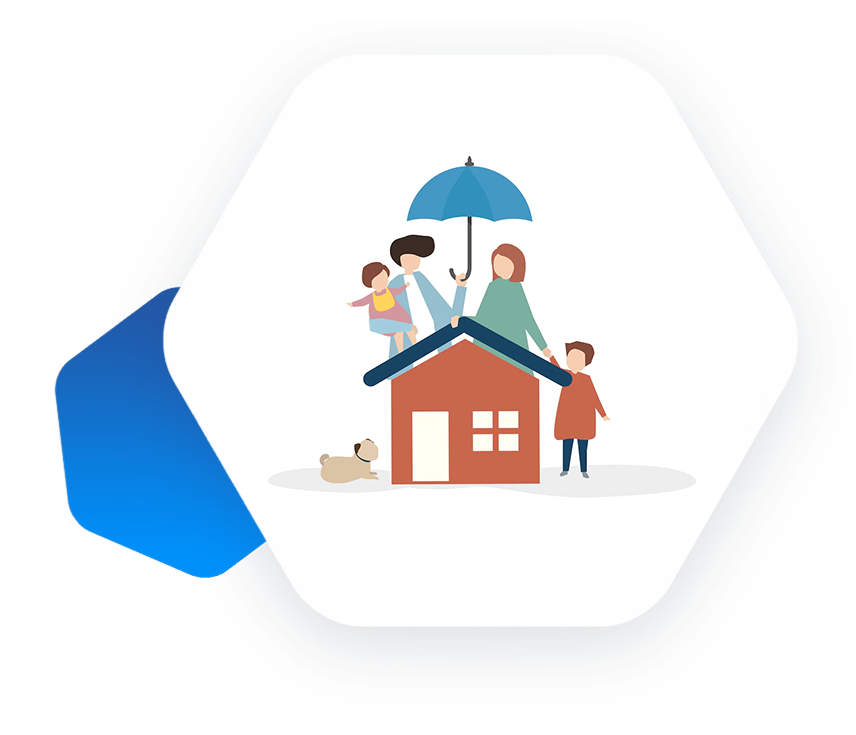 First things first: it's important to find an insurance agent who has a good reputation in Pearland, TX. You don't want to hire someone who doesn't really know what they're doing and ends up causing more issues than good! Next, think about what types of services your insurance needs in Pearland, TX. Do you have any pets? Are there any precious items in your house? Are there any high-value assets? If so, make sure your new agent knows about those things so they can properly assess your risk and price accordingly!
It's also a nice idea to ask around before hiring an insurance agent so that you can get references from other customers who have worked with them before. Making sure they've been through an audit recently will also help protect yourself against any hidden issues or problems with their business practices. At Pelican Insurance Agency, we have the best agents who will work hard to find the best insurance policy for you. We can definitely find the right coverage for you and your family.
Home Insurance Quotes in Pearland
The average home insurance quote in Pearland, Texas, is $2,026. That's not the highest or the lowest amount that you can expect to pay; it's the average price across all homes in Pearland. The price of insuring your home depends on how much coverage you need and how much of your home is covered by insurance (the more covered parts near the center of the house are usually more expensive). The cost also depends on what kind of neighborhood you live in (lower crime rates mean lower insurance costs) and whether or not there are any claims from previous years (if this is new construction or if there have been many claims over time).
The common home insurance Pearland TX quote is a straightforward calculation that takes into account the value of your property and the price of insuring it. The first thing you'll need to do is decide on a property value, which can be found by taking an inventory of the property and estimating its market value. For example, if you own a home worth $200,000 and don't have any claims on that house, then your insurance price will likely be very low since there's not much risk involved. If, however, you recently had a fire at your house that caused $100,000 in damage, then your company will likely charge much more for insurance coverage because there's no more risk involved.
For a free, please don't hesitate to give us a call!
Home Insurance Coverage in Pearland TX
You should also be aware of the factors to take into consideration when attempting to get the most appropriate rate of any home insurance you wish to obtain. The top 3 things to keep in mind are listed below:
1. How old is your home?
The older your home is, the more expensive it will be to ensure—which means you'll end up paying more in premiums as well. If you own a home that was recently built or one that was recently remodeled, you may need to pay higher rates to cover the added risk of damage in case of an accident or flood.
2. What type of coverage do you possess?
What type of coverage do you have on your Pearland home? Are you covered for everything from theft and storm damage to earthquakes and hurricanes? If not, consider adding those types of policies so that you're protected if disaster strikes while you're still living there.
3. How much coverage do you need?
The more coverage that is offered by your insurance company, the lower your premium will be! The price of coverage needed depends on how much money is available in the event of an emergency and what kind of expense it might cost to fix your house after an accident or fire occurs at night when many people are asleep inside their homes (which can happen during storms too!).
Home Insurance Company in Pearland Texas
Your Pearland home is more than just a building; it's a safe haven. We're also aware that protecting this haven comes at a cost, and we want to help you find the right coverage. Working with us is like lifting a massive boulder off your shoulders. You will be able to focus on yourself while we ensure that you have adequate home insurance.
If you are searching for quality home insurance Pearland TX policy, you have come to the right place. At Pelican Insurance Agency, we understand that your home is one of your most valuable assets, and we want you to feel protected when it comes to protecting it. Our agents will collaborate closely with you to meet your needs. We've been called the best in the industry because we understand the field and how to assist you.
Let's take care of you and let your home be your refuge from the world. For your protection, don't be reluctant to get in touch with us as soon as possible.
Frequently Asked Questions
In Pearland, there are miles of hiking, biking, jogging, and walking trails covering more than 175 acres of lovely parkland. Our parks offer a variety of amenities that are great for relaxing, having a picnic, or birdwatching, including splash pads, tennis courts, basketball courts, volleyball courts, dog parks, and picnic tables. The Natatorium is a cutting-edge swimming complex with four diving boards, a competition pool with a water depth of 7′ to 13′, an activity pool with zero depth entry, and four lanes for lap swimming. In Pearland, there are many different activities to choose from. Explore our many local activities by picking from golfing, shopping, birding, touring, and dining.