Home Insurance Texas City
Home Insurance Texas City
Home insurance is a type of insurance that protects the home and its contents from financial loss. Home insurance provides coverage for damage to or destruction of a home, personal property, and liability protection for individuals inside the home. It is good to know that there are still insurance companies out there that understand the importance of offering their clients the best and most affordable insurance products. The market can be oversaturated with an excess number of insurance carriers, and all promise they are the best, but at the end of the day, they are not even close! That's why it's always a wise decision to do extensive research and read reviews about various companies which offer home insurance Texas City policies.
Home Insurance Quotes in Texas City
The cost of your home insurance quotes in Texas City will depend on the value of your home and its contents, as well as other factors such as whether or not pets live there, etc. Here are three things you must recognize before deciding to have one:
1. You need to get a quote from a few companies before you make any decisions.
It's always a nice idea to shop around for insurance quotes. Looking at different companies can help you find the right fit for your needs, and it can also assist you in getting a better idea of how much coverage you need.
2. There are various types of policies available, so do your research before you choose one.
Some companies offer discounts for bundling your auto and home insurance together, while other companies offer discounts for installing security systems or smoke detectors.
3. You can save money on your home insurance premiums by raising your deductible or choosing higher deductibles for certain types of damage (such as theft).
If your home is older than five years, it might also be worth updating to newer, more energy-efficient appliances. You can get free quotes from several companies to compare rates and coverage options before you buy a policy.
If you're looking for an insurance quote in Texas City, we recommend that you get at least three quotes from different companies. It's best to shop around because prices can vary widely from one company to another. Before you buy a policy, ask about discounts that may apply and whether there are any special offers being offered by the company at this time. If you need help, our agents are here to help you get the best coverage for your needs. Contact us for a free quote!
Home Insurance Rates in Texas City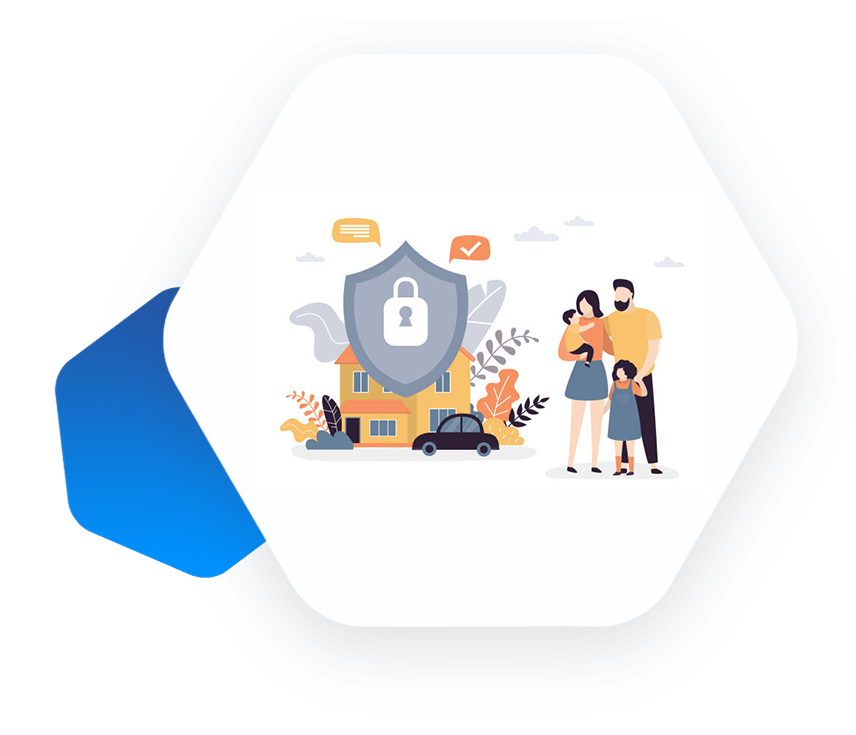 The cost of home insurance in Texas City varies widely by neighborhood. The average annual cost for a homeowner's policy is about $2,200, according to HomeInsurance.com. But rates can be as low as $1,100 and as high as $4,000 for the same level of coverage in the same ZIP code.
On average, homeowners pay less than renters for their insurance policies. That's because homeowners are more likely to have valuable possessions such as furniture and appliances that need protection from fire or water damage caused by natural disasters or other events.
The most expensive neighborhoods in Texas City are those that have older homes with less square footage that are located in an area prone to flooding or storm damage. This includes neighborhoods near the San Bernard River and Galveston Bay. The cheapest areas tend to be newer subdivisions where homes are built on concrete slabs with few windows or other vulnerable features that could be damaged during hurricanes or tornadoes.
Factors that Influence Your Home Insurance Premiums
Home insurance premiums are based on a variety of factors, including the location of your home and the type of materials used to build it. Your home insurance Texas City premium may also vary depending on what other types of insurance you have, as well as your credit score.
Location
The place of your home can play a big role in determining how much homeowners insurance you'll pay. Homes situated in areas with high crime rates or natural disasters are typically more expensive to insure than those that aren't. For example, if you are in a location prone to floods or hurricanes, you'll likely see higher rates than someone living in a less-prone area.
Home Construction
Your home's construction will determine how much it costs to insure. For example, homes made out of brick or stone tend to be more expensive than wooden ones. And homes built with fire-resistant materials such as steel tend to cost more than those built with wood or cinder block walls.
Your Deductible
The greater your deductible, the less your premium. If you choose a low deductible, you'll pay more each year but will be covered for most of the damage in case of an accident or theft.
Claims Made
How many claims have been made against your policy in the past five years? Claims show up on your record, which is what insurers look at when pricing premiums. If you've had several claims, expect to pay more than someone who hasn't filed any claims.
Choose the Best Home Insurance Company in Texas City
If you're looking for home insurance Texas City, it's important to choose the right company. The wrong one can result in higher premiums and poor service. A lot of people make the mistake of going with their bank or credit union when they look for home insurance in Texas City. While these institutions may offer a variety of financial products, they aren't licensed to sell insurance, so they're not going to meet your needs as an individual homeowner.
A better option is to call Pelican Insurance Agency and speak with one of our agents today! We've been serving residents of Texas City for years, so we know exactly what it takes to get you set up with the best policy possible. We're not satisfied until we've found the best policy for your situation, so don't hesitate to ask us about your specific situation. Your insurance is important, so don't leave it up to chance. Call us today at (833) 871-4448, and let us get started!
Frequently Asked Questions
The Texas City Dike, a man-made breakwater constructed in the 1930s from tumbled granite blocks, is located in Texas City. Its original purpose was to prevent silting in the lower Houston Ship Channel. The dike extends roughly 5.2 mi (8 km) to the southeast into the mouth of Galveston Bay and is referred to by locals as "the world's longest man-made fishing pier." Dog owners should absolutely visit Texas City, Dog Park. Despite the fact that many people have visited numerous dog parks, this is still the best one to take your dogs to! It is spotless and has dog-friendly agility equipment! A truly enjoyable excursion for both pets and their owners. There's no doubt that puppies think this is a fun time!