How Much Is Flood Insurance In Houston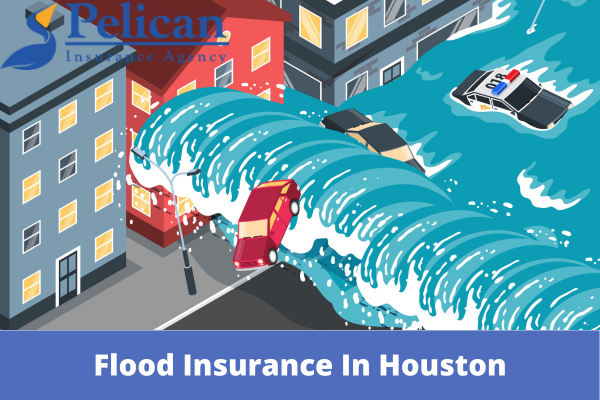 Residents in Houston recognize the necessity of protecting their houses in the face of unexpected weather. Flood insurance Houston policy is integral to protecting your property from the possible destruction caused by floods. In this tutorial, we'll look at the elements that influence flood insurance costs in Houston and offer advice on how to get the correct policy.
Understanding Flood Risk in Houston
Houston is at risk of floods because of its location and shape. It's close to the Gulf of Mexico and is pretty flat, so heavy rain or big storms like hurricanes can lead to flooding. It affects the cost of flood insurance in Houston because the city's overall risk of flooding plays a significant role in deciding the prices.
FEMA Flood Zones
Flood zones are spots tagged by FEMA, showing how prone they are to flooding. Insurance could cost more if your place is in a high-risk zone (SFHA). Checking your property's FEMA flood zone helps estimate flood insurance expenses.
Factors Affecting Flood Insurance Costs
The price for flood insurance in Houston depends on a few things—the height, age, and materials of your home matter. You could pay less for insurance if your home meets FEMA rules and sits above Base Flood Elevation (BFE).
Coverage Options and Limits
Flood insurance varies. NFIP covers basics, but you can add extras like basement coverage. Know your limits to determine the total cost and ensure the proper protection.
Private vs. NFIP Flood Insurance
While the NFIP is a federal agency, private insurers also offer flood insurance. It is critical to compare the rates and coverage options each source provides. Private insurers may offer lower rates and more benefits, but NFIP insurance is frequently more affordable for homeowners.
Mitigation Measures and Discounts
Protecting your home from floods can save you money on insurance. Raise your home, add flood vents, and use other risk-reduction methods. Check with your insurance company to see if these actions can lower your premiums.
Obtaining Flood Insurance Quotes
Get estimates from several insurers to determine how much flood insurance will cost for your Houston property. The quotes will consider your property's location, building features, and requested coverage levels. You may make an educated choice based on cost and coverage when comparing various portions.
Special Considerations for Houston Residents
Given Houston's vulnerability to hurricanes, residents may want to look into supplementary windstorm insurance. Windstorm insurance is a separate policy that may be required to ensure total protection against natural disasters. Flood insurance covers water-related damage.
Conclusion
Protecting your property from floods is a proactive step toward protecting your investment. Contact trustworthy insurance companies like Pelican Insurance Agency to find the best flood insurance Houston policy tailored to your needs. Our team is here to help you navigate the process and make sure you get thorough coverage at an affordable price. Put off tomorrow what you can do today to prepare your home for the unexpected.