How To Get Home Insurance After A Fire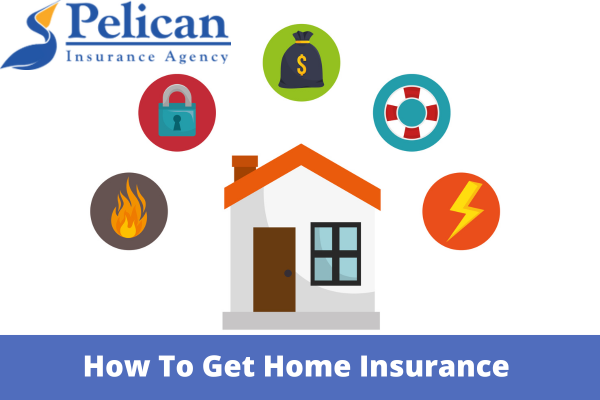 In the case of damage to your home or possessions, home insurance can help compensate you financially. It can safeguard your possessions financially against losses incurred due to things like fire, theft, or natural disasters. If someone were wounded on your property, you would be protected by the liability coverage in your homeowner's insurance policy.
However, getting insurance coverage after a fire can be challenging and complicated. To assist you in navigating this process, we've compiled a checklist of eight steps to obtain home insurance after a fire.
Submit A Written Claim
Call your insurance carrier immediately and submit a claim in writing following the fire. Get your home insurance claim started by notifying them of the loss.
Make A Long-Term Insurance Request
The next step is to request a complete copy of your insurance policy from the insurance adjuster. The declaration page has to be a part of this.
Gather Photographs And File Them Together
You should take pictures of the damage yourself, even if your home has been pronounced safe for reentry. You have your images to use as evidence if you end up in a dispute with the insurance adjuster.
Keep Treasured Belongings Safe
Now that you have access to your home again, you should take the time to retrieve any valuables or personal items not destroyed in the fire. Possessions inside a home after a fire could be at risk of damage from the elements, such as cold or water. You should secure your home and remove any valuables that could be stolen or damaged in transit or during a break-in.
List Your Property
You must keep track of anything you have relocated at this time. What was lost in the house and removed from the premises must be reported to the insurance adjuster.
Put In For A Loan Advance
The cost of food and lodging while in temporary quarters can add up quickly. Your insurance claim may take months, but you must cover the expenditures. You can demand a cash advance from your insurance provider if you need money quickly.
Study Your Plan And Spending Plan
A family may take a year or more to return to their damaged or destroyed house once it has been restored or rebuilt. You should review your coverage and plan how much money you need for your time away from home.
Maintain An Expense Record
Finally, ensure you maintain track of your bills and receipts to back up your insurance claim. Get a folder to save your various receipts (from groceries to clothing). Learn exactly what kinds of costs will be reimbursed.
Conclusion
After a fire, the most important thing you can do to safeguard your home and items is to get insurance. It can provide a safety net in unforeseen circumstances like robbery, fire, or a natural disaster. Having adequate insurance gives you the confidence to handle the unexpected and bounce back from financial setbacks.
Pelican Insurance Agency is here to help after a fire has devastated your family. Our team can help you navigate the intricacies of filing an insurance claim and ensure you receive the financial compensation you need to recover from the loss. We're always here to answer any questions and provide the resources you need to make informed decisions about your insurance coverage.