What Are The Minimum Requirements For Auto Insurance In Texas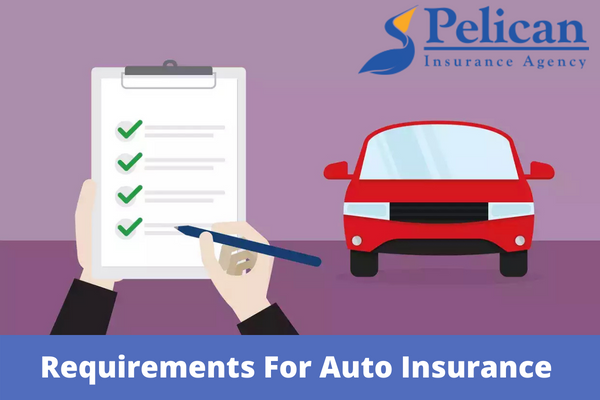 Car insurance shields you from financial ruin by covering the costs of repairs to the other driver's vehicle and medical care if you're at fault in an accident. Your auto insurance could pay for a new car if it is stolen or substantially damaged.
Texans have protections thanks to the state's Auto Insurance Consumer Bill of Rights. When getting a policy or renewing, you can get a copy of the Insurance Consumer Bill of Rights from your insurance provider.
Texas Car Insurance Requirements
In Texas, drivers must have auto insurance as a form of financial responsibility. Legally, motorists in the Lone Star State are required to carry at least $30,000 in medical payments coverage per wounded person and $60,000 in total accident coverage. Drivers in Texas must also have property damage liability insurance of $25,000. The insurance and law industries commonly abbreviate these minimums as "30/60/25 coverage."
However, these standards are only minimums, and there is no assurance that such coverage would cover all of the expenses concerned with your recovery and repairs if you are harmed in an accident.
Car Insurance? Is That Mandatory?
As per Texas law, motorists who cause accidents must prove financial responsibility. Most motorists do so by investing in automobile liability insurance. When you drive an accident and are found at fault, your liability insurance will cover the cost of fixing or replacing the other driver's vehicle and any other damaged property and the cost of any injuries sustained by the other party. Your auto lender will insist on collision and comprehensive coverage if you still owe money on your loan.
Although it is not mandatory, drivers should consider purchasing additional coverage if they collide with an uninsured or underinsured motorist. If you are in an accident that was caused by a motorist who doesn't have insurance or doesn't have sufficient insurance to pay the damages, this policy will protect you.
Texas Insurance Policies And Coverage Options
In the case of an accident, knowing the various types of coverage will help you navigate the insurance system and make an informed decision about what insurance to purchase.
Liability Coverage
Funeral costs, hospital costs, lost income in the event of a significant injury, or suffering and pain compensation.
Collision Coverage
Accident while you are still owing money on your automobile.
Comprehensive Coverage
If something other than an accident happens to your car, the insurance will cover the cost of repairs or a replacement.
Uninsured Motorist Coverage
They will compensate you for injuries and property damage sustained in an accident caused by a motorist who does not carry liability coverage.
A wide variety of insurance options are available, so you must do your research before making a purchase.
Insurance packages often protect you and your loved ones and anybody who uses your automobile with your consent. To find out who is and is not covered by your insurance, you need either consult your agent or read the policy carefully. Contact Pelican Insurance Agency for any insurance inquiry.
Our business is an independent insurance broker in Webster, Texas, so that we can provide options from many insurers and policy types. Our selection is versatile enough to meet the demands of any business, big or small, across the country or down the street. Call (833) 871-4448, and our teams will happily work with you.