What Are the Minimum Requirements for Car Insurance in Texas?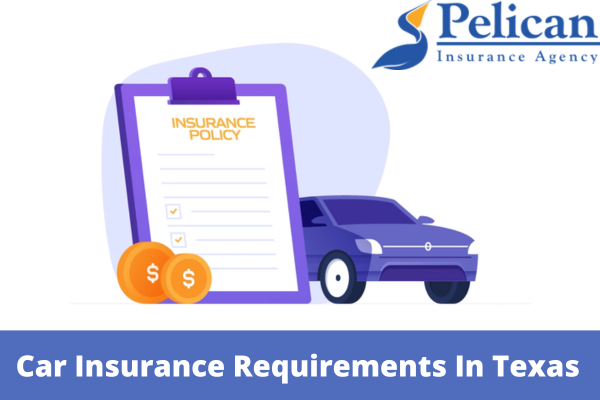 Car insurance is a necessary investment that every driver should consider. In Texas, having auto insurance is a wise financial decision and a legal requirement. However, with various types of insurance and coverage options available, it can be challenging to understand the minimum requirements. In this blog, we'll discuss the basics of auto insurance in Texas, including the minimum requirements you need to meet.
Minimum Liability Coverage
Liability coverage is the minimum coverage required in Texas, and it protects you from the costs of damages and injuries you cause to other people in an accident.
The minimum liability coverage includes the following:
– $30,000 per injured person
– $60,000 per accident
– $25,000 for property damage
This coverage will only cover damages and injuries to other persons and their property if you are determined to be at fault in an accident. It does not pay for your losses or injuries.
Optional Coverage
While the state minimum liability coverage is required, you may also opt for additional coverage for more comprehensive protection.
Optional coverage includes:
Collision Coverage: This protects your vehicle in the event of an accident, regardless of responsibility.
Comprehensive Coverage: This protects your car against damage caused by incidents other than an accident, such as theft, vandalism, or weather damage.
Personal Injury Protection: This covers your and your passenger's medical expenses and lost pay regardless of responsibility.
Other optional coverage includes uninsured/underinsured motorist coverage, which covers damages and injuries caused by drivers without insurance or who carry insufficient coverage.
Penalties for Non-Compliance
Driving without insurance in Texas can have serious legal and financial ramifications. If you are discovered driving without auto insurance, you may face the following penalties:
Fines for a first infraction can vary from $175 to $350 and up to $1,000 for successive crimes.

Your driver's license may be suspended if you are detected.

If you're caught driving without insurance, your vehicle may be seized.

If involved in an accident and don't have insurance, you may be held financially responsible for any harm or injuries you cause.
It's crucial to ensure that you carry proof of insurance while driving in Texas and fulfill the minimal criteria for vehicle insurance in that state.
Conclusion
Auto insurance in Texas is essential for protecting yourself and others on the road. By understanding the minimum requirements for auto insurance in Texas, you can ensure that you comply with the law and avoid facing legal and financial consequences. It's also crucial to consider optional coverage options to provide additional protection for you and your vehicle.
Contact Pelican Insurance Agency immediately if you live in Texas and are shopping for car insurance. If you're worried about being properly covered while driving, our team of knowledgeable agents is here to help. Together, we can determine which kind of coverage is necessary for you at a price that fits your budget. We'll cover you above and beyond Texas's minimum insurance requirement, so you can drive safely. Call us now!