What Is Commercial Insurance?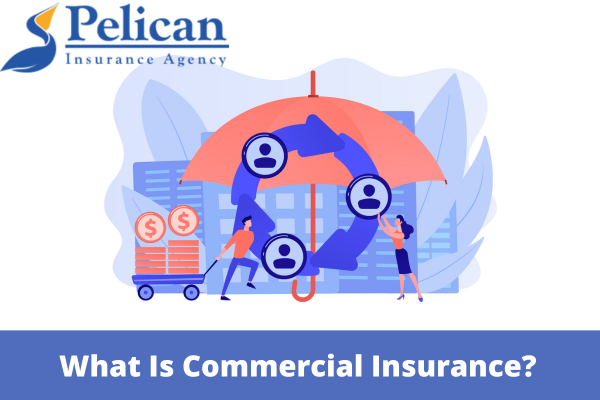 Many challenges and unknowns await today's entrepreneurs in the fast-paced and competitive business environment. Risk management is an essential component of running a successful business. Commercial insurance is essential for protecting businesses from unanticipated catastrophes that could cause financial loss or even liquidation. But what is commercial insurance? In this blog, we'll look at its definition, types, and benefits and how it may protect your business from various risks.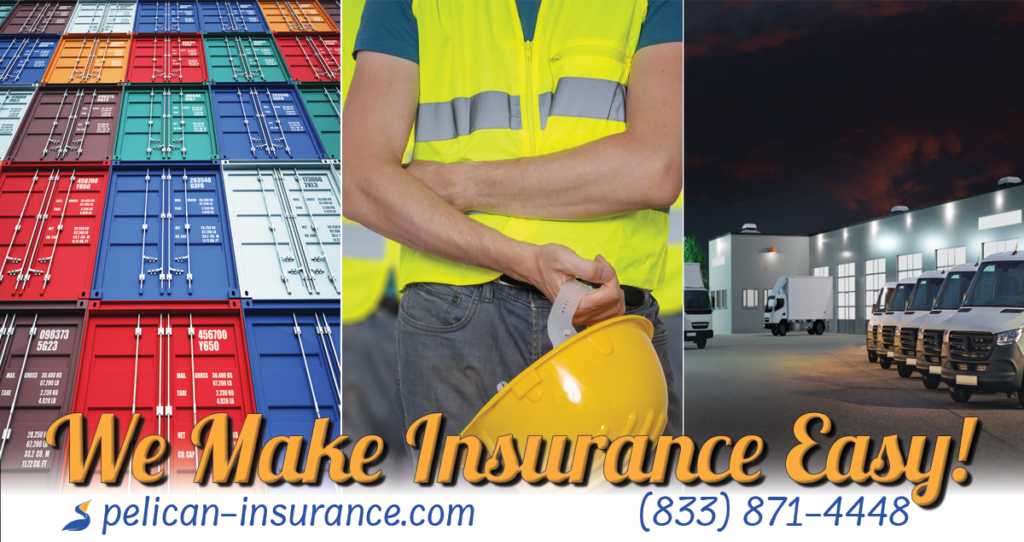 Definition and Importance of Commercial Insurance
Commercial insurance, often known as business insurance, is a type of coverage developed expressly to protect businesses against various dangers. It provides financial assistance for property damage, liability claims, business disruption, or other unforeseen catastrophes that can disrupt a company's operations. The basic purpose of commercial insurance is to reduce risks and ensure the continuity of business operations, protecting the company's assets and stakeholders.
Commercial insurance is necessary for a variety of reasons. For starters, it provides financial security to organizations by covering the costs of unforeseen disasters. Insurance can help ease the financial strain such occurrences might have on a firm, whether it's physical property damage, legal claims, or staff injuries. Businesses can focus on their main operations without being distracted by financial setbacks by transferring risks to an insurance provider.
Second, commercial insurance makes efficient risk management possible. Insurance companies evaluate the risks connected with a certain business and offer specialized coverage alternatives to mitigate those risks. Businesses can reduce the likelihood of costly accidents occurring in the first place by recognizing vulnerabilities and adopting required precautions. Insurance also pushes organizations to embrace risk-mitigation strategies and best practices, promoting a risk awareness and management culture.
Types of Commercial Insurance
Here are the different types of commercial insurance that businesses should consider to ensure comprehensive coverage and protect against potential risks and liabilities.
This coverage protects your company's property, such as buildings, equipment, inventory, and fixtures, against damage due to fire, theft, vandalism, or natural disasters. Property insurance often covers the cost of repairs or replacement, allowing your company to recover swiftly after a loss.
Liability insurance protects businesses from legal claims arising from bodily harm, property damage, or negligence on their premises or as a result of their products or services. It protects firms from major financial responsibilities by covering legal defense costs, settlement payments, and judgments.
Business Disruption Insurance
This coverage pays out in the case of a business disruption caused by a covered risk, such as a fire, flood, or natural disaster. It assists firms in recovering lost income, covering ongoing expenses, and resuming operations. Business interruption insurance is essential for mitigating the financial effect of unanticipated disruptions and preserving business continuity.
Workers' Compensation Insurance
Workers' compensation insurance is required by law in many countries and provides medical benefits and salary replacement to employees who incur work-related injuries or illnesses. It also shields firms from future workplace injury litigation. Workers' compensation insurance protects firms against legal obligations by ensuring employees receive the appropriate treatment and support.
Professional Liability Insurance
Often known as errors and omissions insurance, it protects organizations that provide professional services from claims of negligence, errors, or omissions in their work. It offers financial protection if a client claims your services caused harm or financial loss. Professional liability insurance is critical for organizations where errors or omissions, such as healthcare, legal, consulting, and technology, can have serious consequences.
Benefits of Commercial Insurance
Investing in commercial insurance has various advantages for businesses:
Financial Protection
Commercial insurance acts as a safety net in an unforeseen incident, decreasing the financial impact on organizations. It contributes to the payment of repair and legal expenditures. Medical bills, and compensation claims, free up time for businesses to focus on rehabilitation and continuity. These costs can be burdensome without insurance and even risk a company's survival.
Risk Management
Insurance enables companies to analyze and minimize potential risks. Businesses can identify weaknesses, adopt risk management methods, and build contingency plans by collaborating closely with an insurance provider. Proactive risk management can help reduce the likelihood of costly incidents while protecting firms from potential threats.
Business Continuity
When unexpected events disrupt business operations, insurance fills the void by providing the funds needed to resume operations, preserve cash flow, and pay financial commitments during recovery. For example, business interruption insurance assures that businesses may continue to pay bills, rent, and staff salaries while recuperating from a covered loss.
Customer and Supplier Confidence
Having adequate insurance coverage shows a commitment to defending customers' interests, which can inspire confidence and trust. Customers are more confident in doing business with firms that have enough insurance coverage in the event of an accident. Insurance also gives suppliers and partners peace of mind, improving business relationships and facilitating smoother transactions.
Legal and Regulatory Compliance
Many jurisdictions require firms to obtain specified types of insurance coverage. Compliance with these standards protects the firm and assures legal compliance. Meeting insurance obligations also contributes to the industry's favorable reputation and trustworthiness.
Final Words
As a business owner, safeguarding your company against unforeseen catastrophes is crucial for its success. Commercial insurance provides the financial security and risk management necessary to protect your business from a range of potential risks. Entrepreneurs can protect their businesses, mitigate the impact of unforeseen events, and focus on long-term success by collaborating with a reliable insurance provider.
At Pelican Insurance Agency, we understand the importance of comprehensive coverage tailored to your specific needs. Our competent professionals will work closely with you to assess your risks and build a personalized insurance plan that protects your property, covers liability claims, and maintains business continuity. Your confidence in us and our dedication to providing excellent service will allow you to concentrate on expanding your business without worry. Don't risk your company's future by failing to secure its most valuable assets; instead, get in touch with Pelican Insurance Agency right away.