What Is Commercial Liability Insurance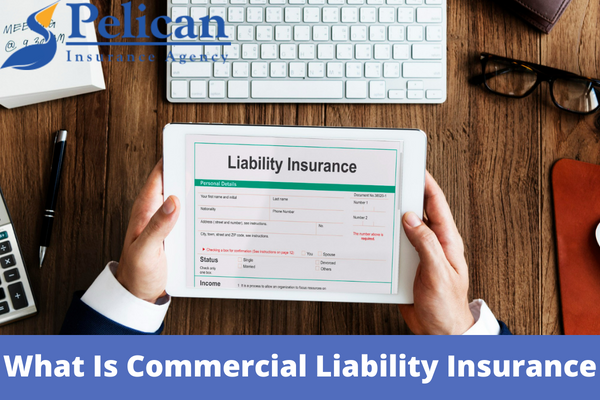 Whether you are a consultant, a business owner, a contractor, or a skilled tradesperson, Commercial General Liability (CGL) insurance is a crucial form of protection for your company. Lawsuits filed against your company can hurt your bottom line and your reputation with your clients or customers. When it comes to protecting your business, knowing the risks you face and carrying adequate CGL coverage are two of the most important factors.
What Is Commercial General Liability (CGL)?
Insurance against bodily injury, personal injury, and property damage sustained as a result of your business operations, products, or premises is what general commercial liability (CGL) is all about. Although general commercial liability is considered comprehensive business insurance, it does not cover all risks a company may face.
Commercial General Liability Coverage
There are varying levels of coverage for commercial general liability plans. Insurance may contain premises coverage, which covers the business from claims arising at its physical site during normal business activities. Insurance for injuries or damage to property that occur as a result of a finished product or service rendered in another area is possible.
Excess liability coverage can be obtained to cover claims in excess of the CGL policy's limit. Some commercial general liability insurance policies may exclude certain actions from coverage. A policy may not, for instance, cover the costs connected with a product recall.
What Is the Cost of Commercial General Liability Insurance?
The insured company's size, the business's inherent dangers, and the desired coverage level will all play a role in establishing the total cost of Commercial General Liability Insurance. According to some insurers, their clients pay between $300 and $600 for a million dollars in insurance coverage. Others claim that their clients may pay up to $1,000.
What Does Commercial General Liability Insurance Not Cover?
Intentional or foreseen damage is typically not covered by CGL policies. Insurance policies typically do not pay out for costs related to pollution, automobiles, other vehicles, damage to a company's work, or the creation of new liabilities due to an accident or injury. Any business that faces such dangers should take the precaution of obtaining additional insurance.
Key Takeaways
Coverage for harm done by a company's operations, wares, or premises is the focus of general commercial liability (CGL) insurance.

CGL policies are classified into two types: claims-made policies, which cover claims regardless of when the event occurred, and occurrence policies, which require the event to occur within a specific time frame.

Companies can add other companies or individuals with whom they do business as "additional insureds" to their commercial liability insurance policy.

The company's commercial general liability policy may cover any accidental damages caused by the company's operations and the legal fees associated with defending a lawsuit.

Commercial general liability insurance does not cover intentional damages or accidents involving automobiles, aircraft, or watercraft.
Conclusion
Commercial liability insurance is a must-have for businesses. It can protect your company against legal fees, property damage, and bodily injury claims. Contact Pelican Insurance Agency for a commercial liability insurance quote today.