Will Home Insurance Pay For A New Roof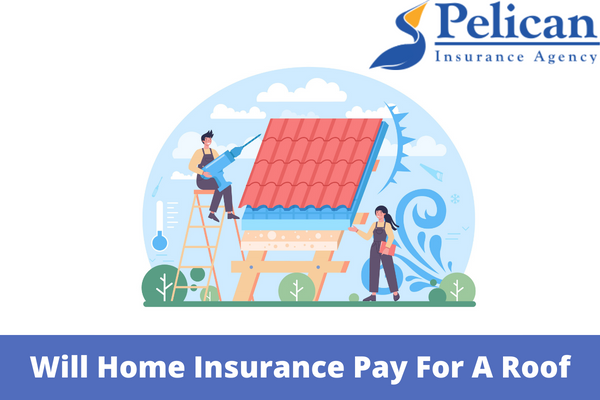 A standard all-perils homeowners insurance policy will cover the cost of replacing your roof if damaged. That is good news. However, coverage typically applies only if the loss or damage was caused by an unexpected accident or a natural disaster. It is the responsibility of the homeowner, not the insurance company, to deal with problems like general deterioration or a roof that has outlived its useful life.
Examine Your Policy
Any given policy does not cover all roofing issues. Before you can win this battle, you must first understand the terms. You may be out of luck if your policy clearly states that your situation needs to be covered. However, you can get your insurance company to help pay for repairs or replacements if things are unclear. Reviewing your policy is the best place to start, and the rest of these tips can help too.
Examine the Age
You're knee-deep in the claims process at this point. One thing you should look into is the age of your roof. Even if your claim is approved, the roof's age will impact the amount of any insurance checks you receive. Because every policy is unique, this is only a general rule. On the other hand, roofs less than ten years old are frequently fully covered. As they get older than a decade, their value decreases, and the insurance company's contribution to the cost of repair or replacement will decrease accordingly. Any check is better than none, so keep going, even if it's for less.
Record the Damage
Pictures are very appealing to insurance companies. Very convincing. If you're reading this and don't believe you have roof damage, take some photos of it. These are your before photos, and they're priceless. Even if you don't have pictures before, photos of the damage are beneficial during the claims process. Timestamps are even better because they allow you to link visible damage to an event (like a hail storm). Aside from photographs, documentation will be used to run this show. More evidence and documentation will only strengthen your case, so gather as much as possible.
Seek Professional Advice
A professional roofer can provide some of the best documentation. An inspection will give a professional assessment of the roof, clearly showing that the roof requires attention. This is a wonderful way to get a jump on the claims process. A professional will also be able to provide photographic evidence of the damage, which can be used to determine how much damage was caused by hail and how much by other factors.
Request an Estimate
Roofing contractors are already involved in this process. Your insurance company will require an estimate. In many cases, they will want several estimates to compare prices. It's all part of the process, so prepare to throw some numbers their way.
Conclusion
Homeowners insurance is a must-have. It can cover various damage to your home, including the roof. However, it is essential to understand that insurance policies do not cover all roofs. You must ensure that an authorized contractor does any replacement or repairs and that you have sufficient coverage limits before you begin work on any project. At Pelican Insurance Agency, we can help you to understand what is covered by your policy, how much coverage you need, and anything else related to your insurance needs. Contact us today for more information!