Types of Commercial Insurance Policies
Every company, regardless of size, faces potential dangers. Even a minor blunder could result in significant financial loss or risk the company's long-term viability. As a result, a solid grasp of commercial insurance products that help limit these risks and assure business continuity is vital. In this blog, we'll discuss the most common types of commercial insurance policies and the coverage they provide.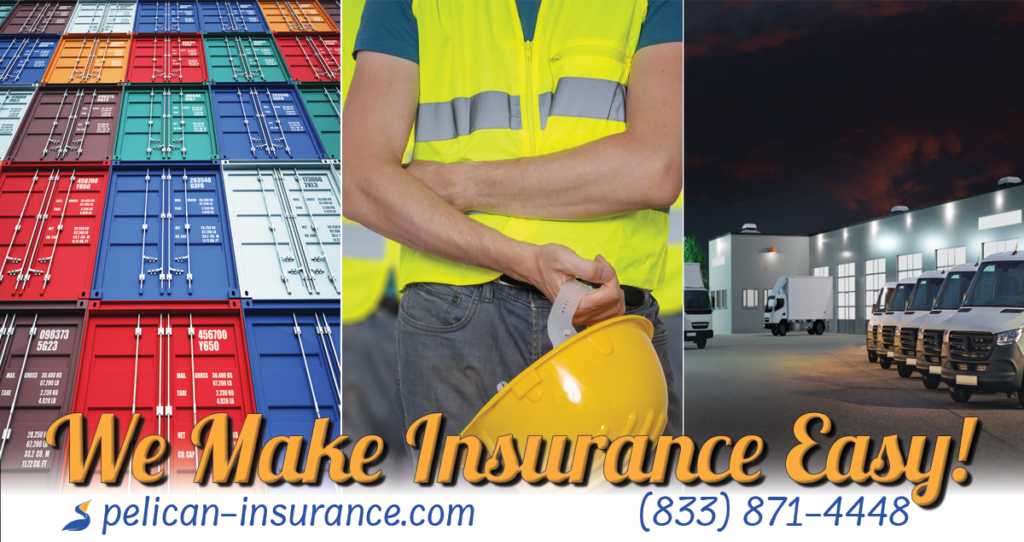 General Liability Insurance
General liability insurance, often known as business liability insurance, is the foundation of every commercial insurance plan. This coverage protects against common business hazards such as property damage, bodily harm, and medical expenses. For example, general liability insurance may cover medical costs if a customer slips and falls on your business premises. It also includes 'advertising injury,' which involves protection against claims such as libel, slander, and copyright infringement.
Professional Liability Insurance
This coverage, often known as Errors and Omissions (E&O) insurance, helps safeguard professionals from legal action alleging they provided negligent service or advice. Suppose a client sues your company, claiming that an error on your part caused significant financial harm. In that case, professional liability insurance will cover defense costs and any settlements or judgments. This insurance is vital for businesses offering professional services like consulting, accounting, or law.
Property Insurance
Property insurance covers damage to your business's physical location and contents due to perils like fire, storm, or theft. The coverage extends to buildings, furniture, inventory, equipment, and landscaping. This type of insurance is crucial for businesses with significant physical assets. Specific home-based business insurance might be necessary for companies that operate from home since standard homeowners' policies may not adequately cover business-related assets.
Workers' Compensation Insurance
Most states mandate businesses to carry workers' compensation insurance once they exceed a particular employment threshold. This policy covers medical expenses, rehabilitation costs, and loss of income if an employee gets injured or falls ill due to work-related tasks. It also provides death benefits to the families of employees who die due to a work-related incident.
Business Interruption Insurance
Business interruption insurance is often overlooked but can be a lifeline in a disaster. If a catastrophe, like a fire or a major storm, forces your business to close temporarily, this policy will cover lost income and operating expenses, enabling your business to weather the storm until you're operational again.
Commercial Auto Insurance
Commercial auto insurance is necessary if your business owns, leases, or uses vehicles. It protects against damages resulting from accidents involving business-owned vehicles. Coverage includes:
Collision damage.

Liability claims from accidents.

Damage from natural disasters.

Theft in some policies.
For employees using their cars for business purposes, non-owned auto liability insurance should be considered to cover any liability they might cause.
Cyber Liability Insurance
With businesses increasingly relying on digital technologies, cyber liability insurance is necessary. This policy covers financial losses from data breaches, hacking, and cyber threats. Coverage usually includes data recovery costs, client notification, identity protection services, public relations, and potentially extortion demands.
How Much Does Commercial Insurance Typically Cost?
Several factors influence the cost of commercial insurance, including:
Type of Business
The business sector plays a significant role in insurance costs. High-risk industries like construction or manufacturing usually incur higher premiums due to potential accidents or damages. Lower-risk sectors like consulting often have lower insurance costs.
Size of Business
The business size, usually measured by employee count or annual revenue, affects insurance costs. Larger businesses may incur higher insurance due to increased liabilities.
Business Location
Your business location significantly impacts insurance costs. This can be due to the area's risk profile (for example, being prone to natural disasters) or local regulations mandating certain coverage types.
Loss History
Insurers consider your business's loss history, i.e., the number and size of past claims. If your company has a history of numerous or significant insurance claims, your premiums may be higher due to the increased perceived risk.
Coverage Amount
The coverage your business requires directly influences the cost. Higher policy limits or lower deductibles mean higher prices. Assessing your risks carefully helps ensure sufficient coverage without paying for unnecessary extras.
Industry Risk Factors
Certain industry-specific risks can affect insurance costs. For instance, a cybersecurity firm might pay more for professional liability insurance due to the potential for high-cost data breaches.
How Often Should You Review Your Commercial Insurance Policies?
While the thumb rule is to review your commercial insurance policies at least once a year, it's important to remember that your business environment changes regularly. Consequently, your insurance needs may shift in tandem. For instance, expanding your business, whether by increasing square footage, entering new markets, or offering new products or services, could expose you to additional risks. Similarly, hiring more employees can affect your workers' compensation insurance.
Apart from this, even seemingly small changes such as upgrading your equipment, relocating your office, or revamping your business processes could warrant a policy review. That's why it's crucial to consider insurance review as an ongoing process rather than a yearly event. Keeping in regular contact with your insurance agent or broker is a great way to make sure that your coverage is always up to date and meets your needs.
Final Thoughts
Choosing the right mix of commercial insurance policies is a complex process, reliant on a thorough understanding of your business risks. While this blog provides a broad overview, consulting with an insurance professional to tailor coverage to your specific needs is wise.
Remember, the goal is to protect your company's future, so investing time and resources in selecting the right insurance can prove invaluable in the long run. At Pelican Insurance Agency, we help you navigate these complex decisions and ensure your business is adequately protected. Our skilled agents will work closely with you, providing personalized attention and advice tailored to your needs.
Don't leave your business exposed to unnecessary risks. Reach out to us now for a consultation, and let's guide you toward the perfect insurance solution. Let's secure your business's future together.