What Happens To Insurance When You Get Fired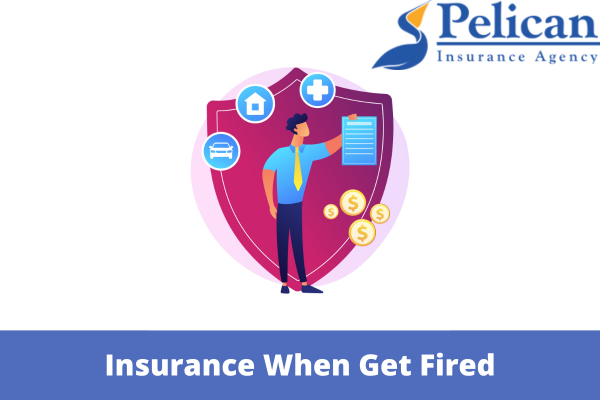 Accidents happen unexpectedly, and the repercussions of a home or property fire can be severe. Financial burdens, in addition to the emotional and physical toll, can add to the stress. Fortunately, having insurance can bring some comfort during these difficult times. This blog will examine what happens to your insurance after a fire and what precautions you should take to guarantee a smooth fire insurance Texas City claims procedure.
Contact Your Insurance Company Right Away
The first thing you should do after a fire is to contact your insurance company as quickly as possible. Most insurance policies require you to report the occurrence within a specific date, so don't put it off. Your insurance agent or firm will walk you through the claims procedure and explain the coverage and benefits you are entitled to under your policy.
Inventory And Documentation
Take extensive records of the fire damage to make the claims procedure go more smoothly. This includes images and videos of the affected places, personal items, and other pertinent information. List all the damaged or destroyed things and their approximate value. This material will be critical proof when you file your claim.
Additional Living Expenses and Temporary Accommodation
If your home is uninhabitable due to the fire, your insurance coverage may cover temporary housing costs while your home is restored or rebuilt. Furthermore, many policies include allowances for additional expenses incurred during displacement, such as food and transportation.
Policy Coverage and Exclusions
Understanding the coverage and restrictions of your insurance policy is critical for controlling your expectations during the claims process. Different policies provide varying amounts of coverage for fire damage, so evaluating your policy before a disaster strikes will help you understand what kind of reimbursement you can expect.
Investigation of a Fire
In some situations, the insurance company will investigate the cause of the fire. This ensures that the fire was not caused by arson or other fraudulent behavior. It would help if you cooperated with the inquiry to avoid delays in collecting your claim payout.
Property Reconstruction or Repair
After your claim has been granted, you must select whether to rebuild or repair your property. The insurance company will likely supply you with approved contractors, but you can choose your own. To ensure that the job is done correctly, seek many quotations and use a trustworthy contractor.
Managing Content Coverage
Your insurance policy may provide compensation for your home's contents that were damaged or destroyed in the fire. The claims process for contents coverage may differ from structural damage, so ensure you understand the requirements and thoroughly document your losses.
What Is A Dwelling Fire Policy In Texas?
Dwelling fire policies are widely used to safeguard property owners against fire, explosions, vandalism, and weather-related occurrences such as wind and lightning. The risks covered by a dwelling fire policy are narrower than those covered by a conventional homeowner's insurance policy.
What's Next?
Pelican Insurance Agency is here for you during the traumatic tragedy of a fire. Our knowledgeable staff can assist you throughout the claims process, ensuring you receive coverage. Our professional representatives will help you through the entire process, from temporary lodging to house reconstruction. We guarantee your well-being and peace of mind by providing exceptional service and comprehensive insurance solutions.