Who Pays Building Insurance On Commercial Property?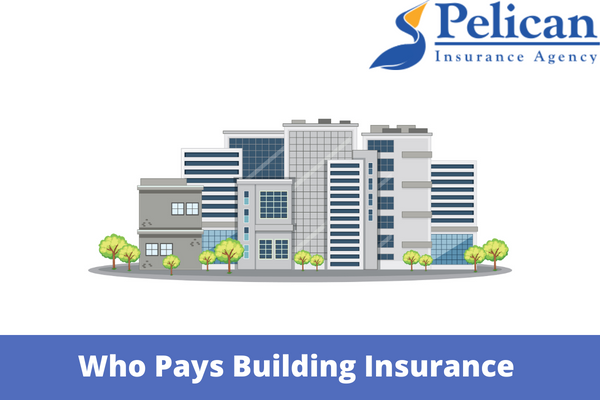 The property owner is responsible for obtaining building insurance for the rented commercial property since, as the property owner, they have an insurable interest in the structure. In other words, if something occurs to the building and it is not appropriately insured, the landlord will incur a loss on their investment. They will also be the ones to benefit from a successful claim.
What Is Commercial Insurance Property?
This commercial insurance aids in defending the firm against financial losses resulting from structural damage. Protecting the building, its contents, and other assets your business owns makes sense. Your company would need complete commercial property coverage if you owned the facility to protect the entire structure, parking lot, signs, and any other real property linked to the building.
What Does Commercial Building Insurance Cover?
Commercial building insurance, sometimes referred to as commercial property owner insurance protects your company against various potential financial losses. To be sure you have a complete list from your insurer, keep in mind what is covered and what value differs from policy to policy.
The following are some examples of what commercial building insurance typically covers:
Theft, broken pipes, or accident-related damage

Subsidence

Business Interruption

Stock or money lost on the site

Legal fees.
Commercial Building Insurance Exclusions
Most policies do not cover personal assets or damage on your property that is not used for business. There are also concerns that property insurance will not cover them since other insurance plans should cover them.
War
Most policies exclude property damage caused by war and terrorist activities.
Earthquakes
Most insurers do not offer earthquake endorsements. You seek earthquake insurance because you live in a high-risk area. If so, you should contact an earthquake authority insurance, as many firms in earthquake-prone locations do.
Various Kinds of Fires
A business property policy's fire coverage is frequently precise and effectively only covers fire damage caused by unique situations. The insurance would almost certainly refuse your property damage claim if the fire started in a stove or similar building location.
How Much Does Commercial Property Insurance Cost?
Commercial property insurance is often more expensive than home insurance. The cost will be determined by a variety of criteria, the most important of which is most likely the rebuild cost. It is because having to pay for a rebuild is considered to be an insurer's worst-case scenario. For example, the insurer must pay for the structure's reconstruction if a commercial property is significantly damaged in a fire.
Conclusion
Proper insurance may help a company restore its commercial space to its pre-event condition. Aside from financial protection, commercial property insurance can provide peace of mind to business owners by ensuring they can recover damages and recover quickly if a disaster strikes their structure.
Pelican Insurance Agency is here to help you learn more about property insurance and understand your coverage needs. Our skilled agents will assist you in assessing and managing your property hazards and match you with an appropriate policy that fits your scenario. Call us right away!