How Do I Get Flood Insurance For My House?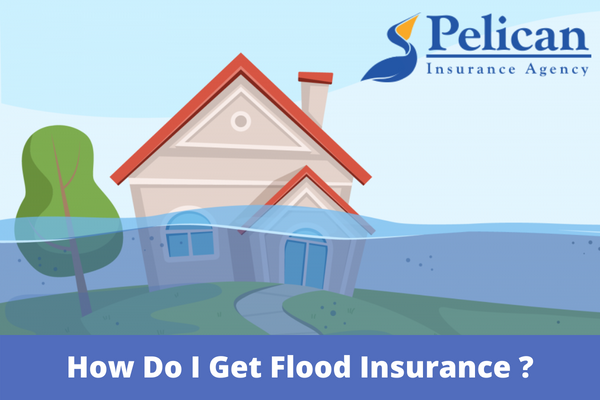 Floods can be catastrophic, but flood insurance can protect your finances from the aftermath of flood damage. If you have decided to purchase flood insurance or are required to do so, you may be doubtful of where to start. After all, flood insurance is not as widely promoted as auto or home insurance, and you may not be aware of the information required to obtain a quote.
Flood insurance is available from the federal government or a private company to homeowners and renters. Your lender may even require it if you have a mortgage and live in a high-risk area.
Buying From The National Flood Insurance Program
Flood insurance is available through NFIP or National Flood Insurance Program, but only through a licensed agent or insurer. There is no way to obtain insurance from the government directly. You can find insurers online or by calling the NFIP Referral Call Center at (888) 379-9531. Simply ask for an agent referral when you call.
While there will be no difference in rates for the same property, you should still obtain quotes from multiple insurance companies and review their customer service records. If you need to submit a claim in the future, the insurers, not the government, will handle it. Consequently, if a company has a reputation for being difficult to work with during the claims process for their other lines of insurance, you can bet that they will also be difficult to partner with when you file a claim for flood damage.
There is a 30-day waiting period after enrolling in NFIP flood insurance before coverage becomes effective. As a result, you should not put off purchasing insurance until the last minute.
Pros
It is available to everyone.
You get dependable coverage.
Cons
Claim limits are typically less than $250,000.
These policies do not cover additional living expenses if you are displaced due to a flood.
Buying From Private Flood Insurance Companies
Flood insurance is provided by some private insurance companies and differs from NFIP policies. This option is not available in every state, and prices may differ. The main advantage is that you can typically purchase more coverage, which can be appealing if rebuilding or repairing your home is costly. Furthermore, the waiting period is usually only 14 days.
Purchasing flood insurance from a private company comes with some risks. These insurers can cancel your coverage or refuse to renew it, leaving you scrambling for a new policy. A 30-day waiting period applies to NFIP flood insurance policies, which may be your only option after being dropped. Furthermore, those who previously used a private insurer may face higher NFIP rates.
Pros
Higher claim limits are available.
The waiting time is reduced (14 days vs. 30 days).
Cons
The insurer may drop you or refuse to renew your policy.
These policies are not available to everyone.
Let's Help You Get an Affordable Flood Insurance!
At Pelican Insurance Agency, we know how difficult it can be to get affordable flood insurance. That's why we collaborate with some of the top carriers in the industry to find you an affordable policy that fits your needs and budget. We understand that your home is one of the most valuable investments, so we'll do everything we can to get you covered at a price that doesn't break your bank.